Over 2.8 million pieces of plastic removed through product purchases.
Mini Jams - 5 Flavors
Remove 10 pieces of plastic!
Saving the planet never tasted so good!
These super tasty jams come in a glass jar with a recyclable lid. Handmade in small batches with whole fruit preserves - no artificial preservatives or corn syrup - YUM!
Banana Jam: Tropical & fruity bananas meet real vanilla bean. Sweet & simple. 
Wild Blueberry Sumac: Tart, bright & distinctly fruity with a hint of sunny acidity.
Cherry Chai: Local New York sour cherries are cooked with warming spices.
Strawberry Lemongrass: Ripe red strawberries­ everyone's first love! 
4 Serving per bottle. Serving size 1 Tbsp (18g).
Made in the USA.
Cane Sugar, Bananas, Tapioca Syrup, Lemon Juice, Pectin, Molasses, Vanilla Bean.
Blueberries (wild), Cane Sugar, Lime juice, Cured Sumac (sumac berries, salt), Pectin, Sea Salt
Sour Cherries, Cane Sugar, Dona Chai (Water, Sugar, Ginger, Spices, Black Tea, Molasses, Citric Acid), Lemon Juice, Pectin, Cinnamon, Cardamon, Sea Salt
Strawberries, Cane Sugar, Lemongrass, Lemon Juice, Pectin, Sea Salt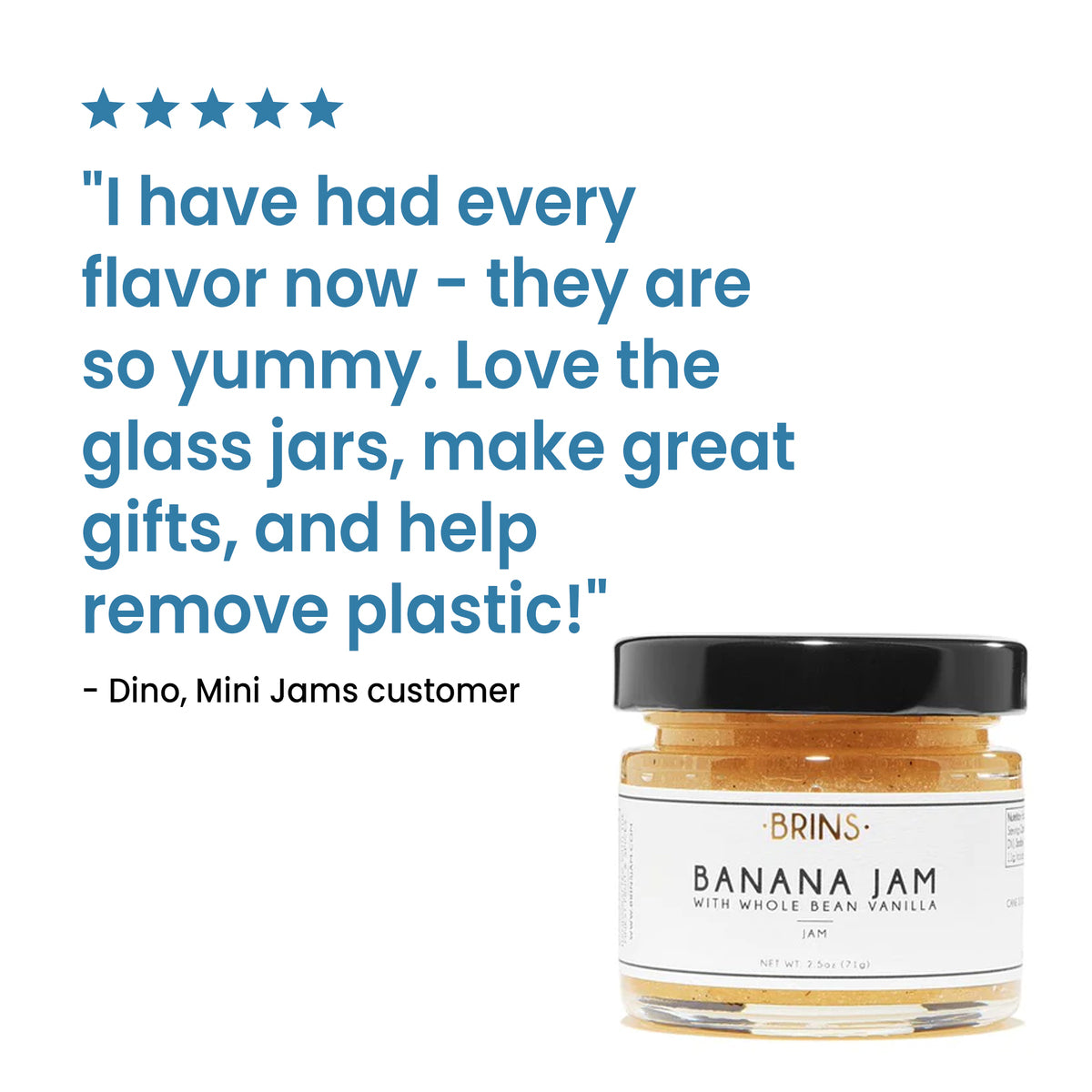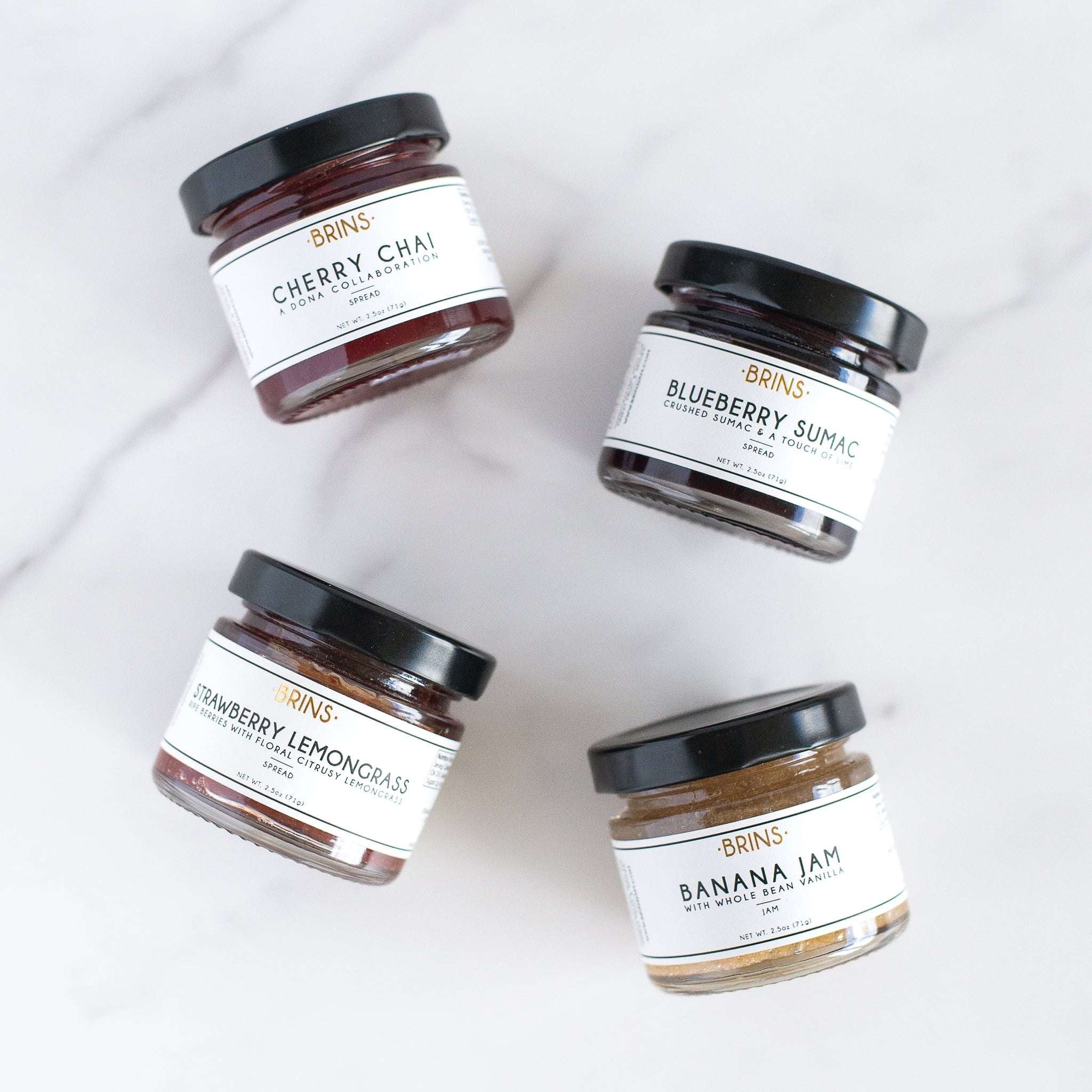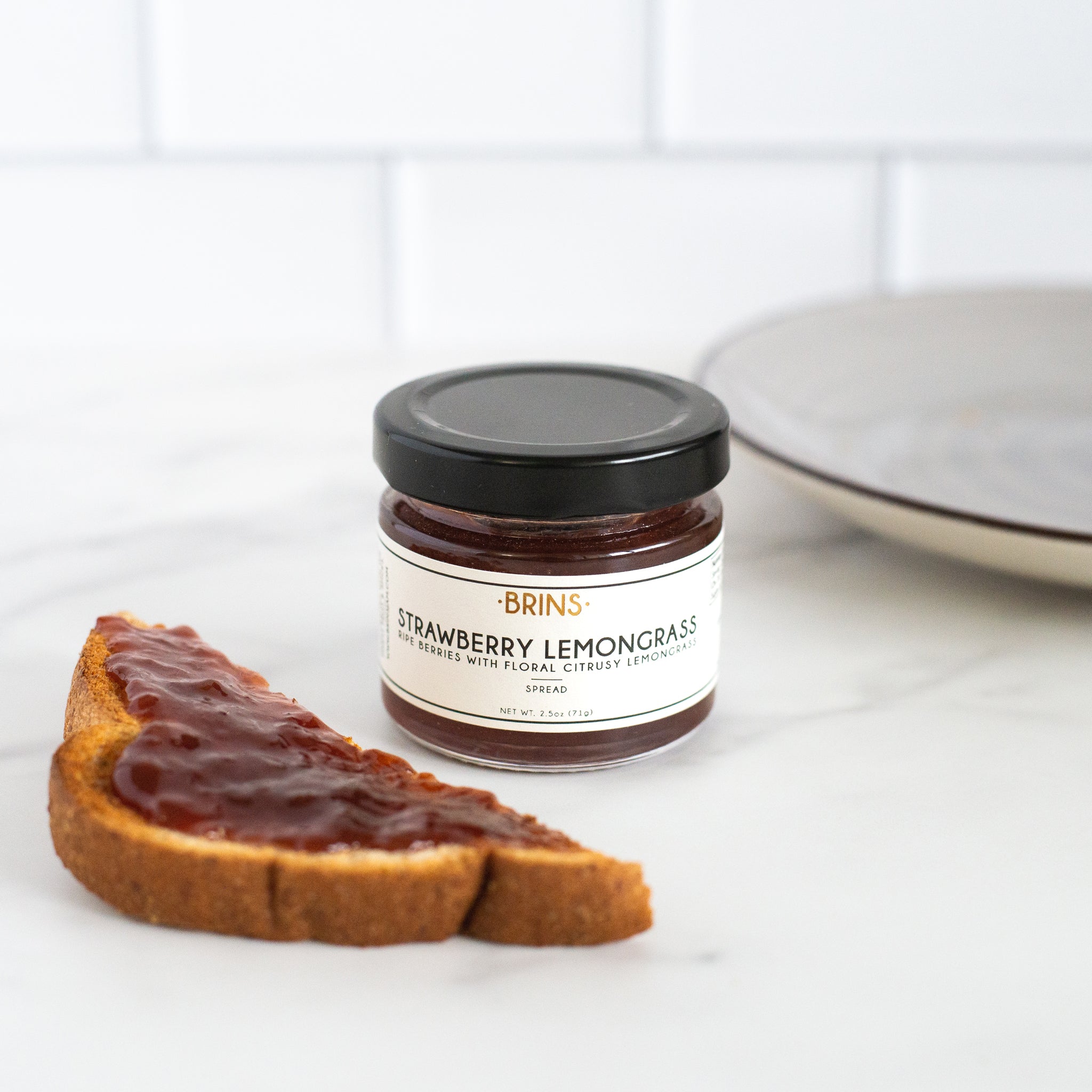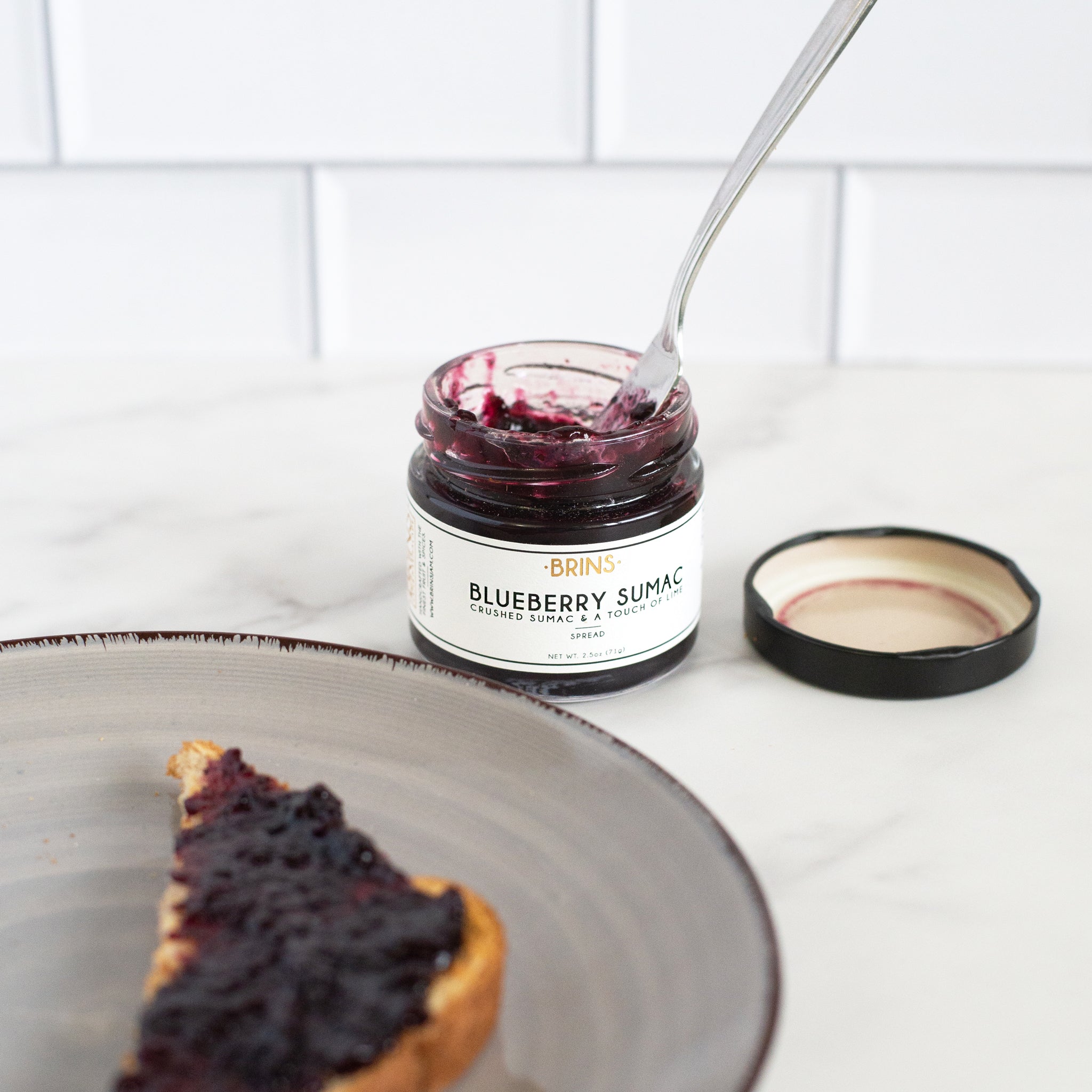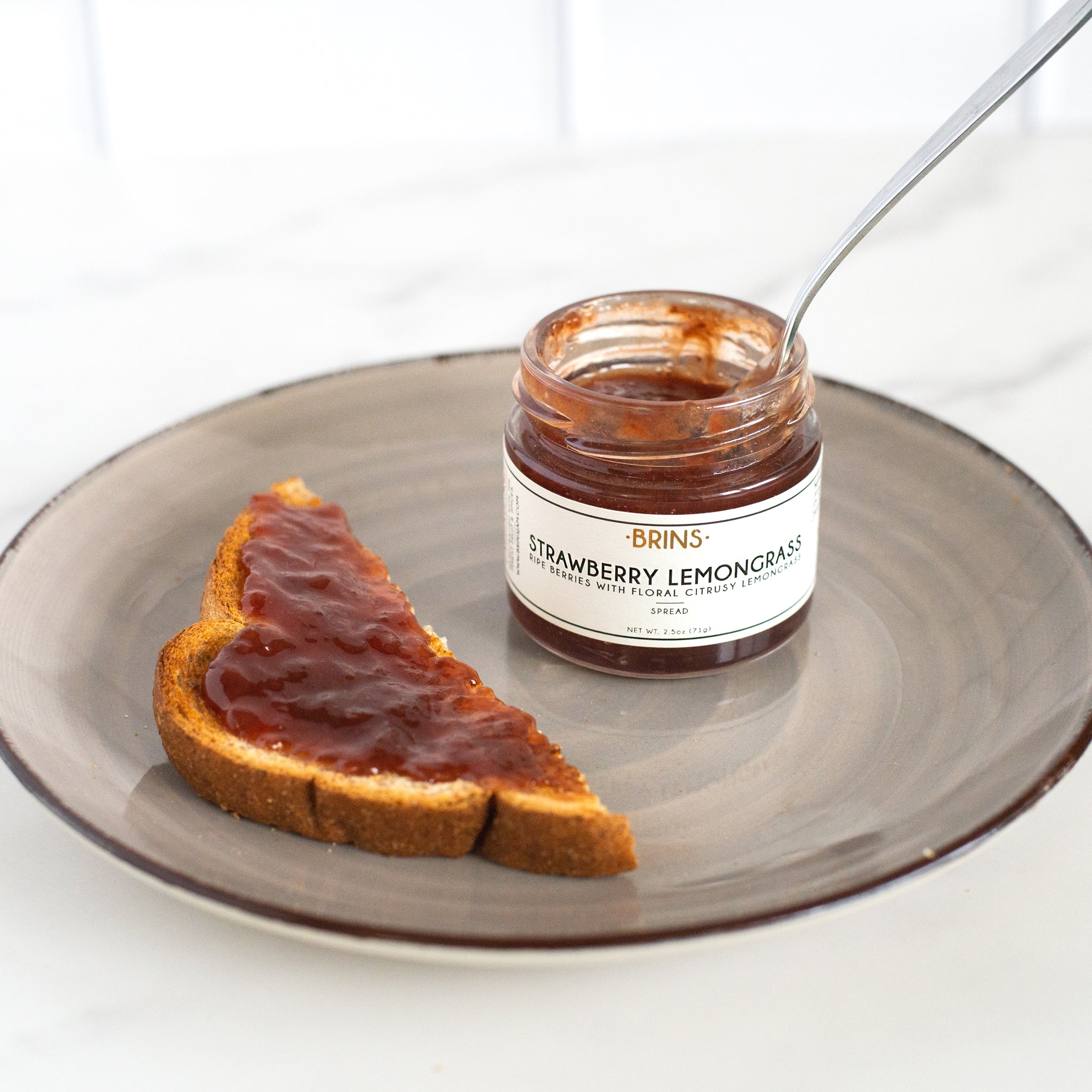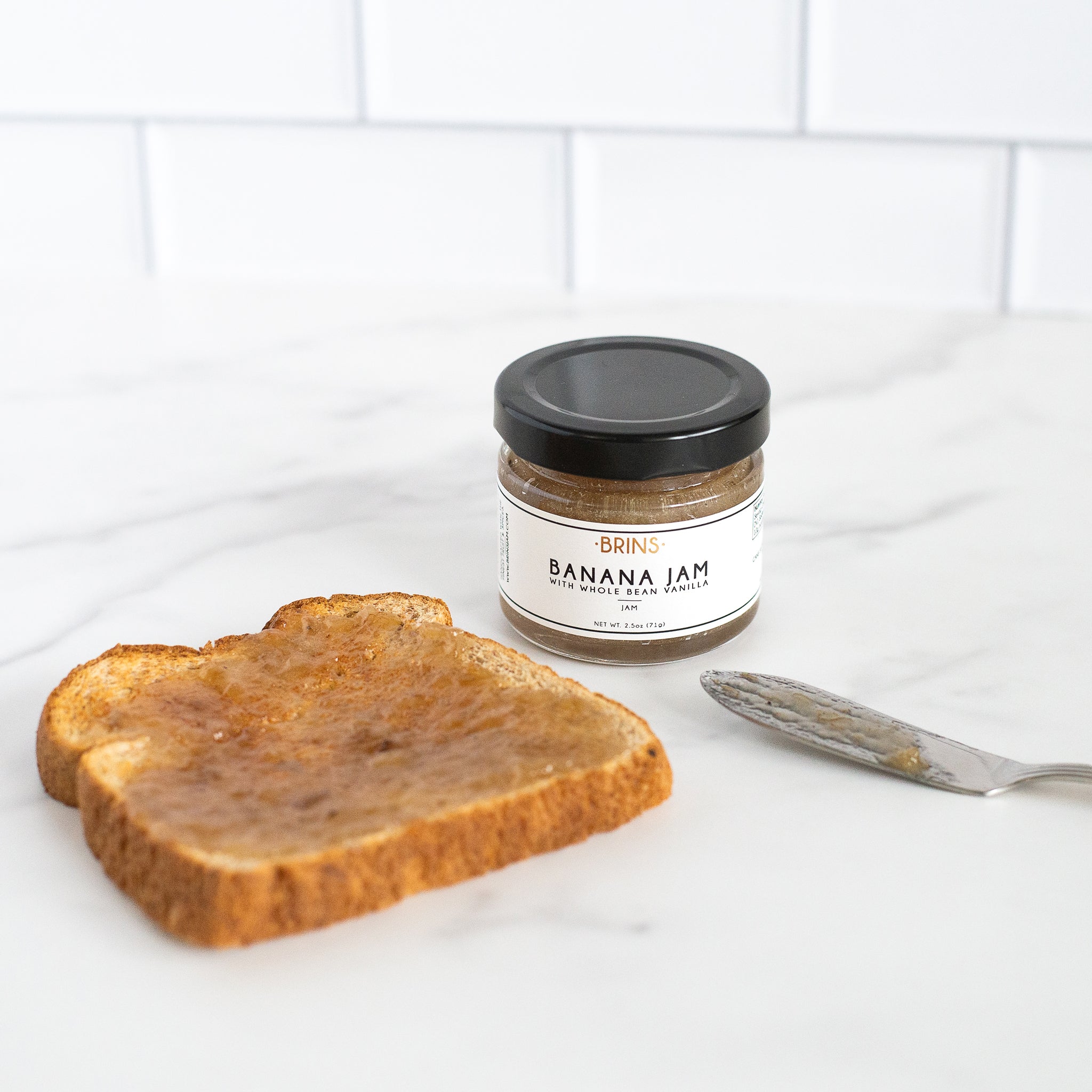 Fruit jams
The little jars of fruit jams are just right for toast or waffles.
WOW
Got the cherry chi
ABSOLUTELY delicious
Lemon Saffron Jam
It is wonderful!! Five stars.
EXCELLENT JAMS!
It required just a heaping teaspoon of Cherry Chai and Wild Blueberry on my Bays english muffin halves and soooooo delicious!!! Also purchased the Banana Jam that I can't wait to try.
Yummy
Excellent. Need to use sparingly because does have a lot of sugar..