Over 3 million pieces of plastic removed through product purchases.
FTO Ocean Lovers Tote Bag
Remove 10 pieces of plastic!
Celebrate ocean life with this beautifully designed custom tote bag!
Our 100% organic cotton tote bags are made to last. Sourced sustainably, they are perfect for every on-the-go occasion for all your carrying needs. Bring with you to the farmer's market, grocery store, and beyond! 

Say goodbye to single-use plastic bags and show your love for our oceans and the beautiful life underneath the surface with this Ocean Lovers tote bag. 
Care: Machine wash cold, and hang dry. 

Made in the USA.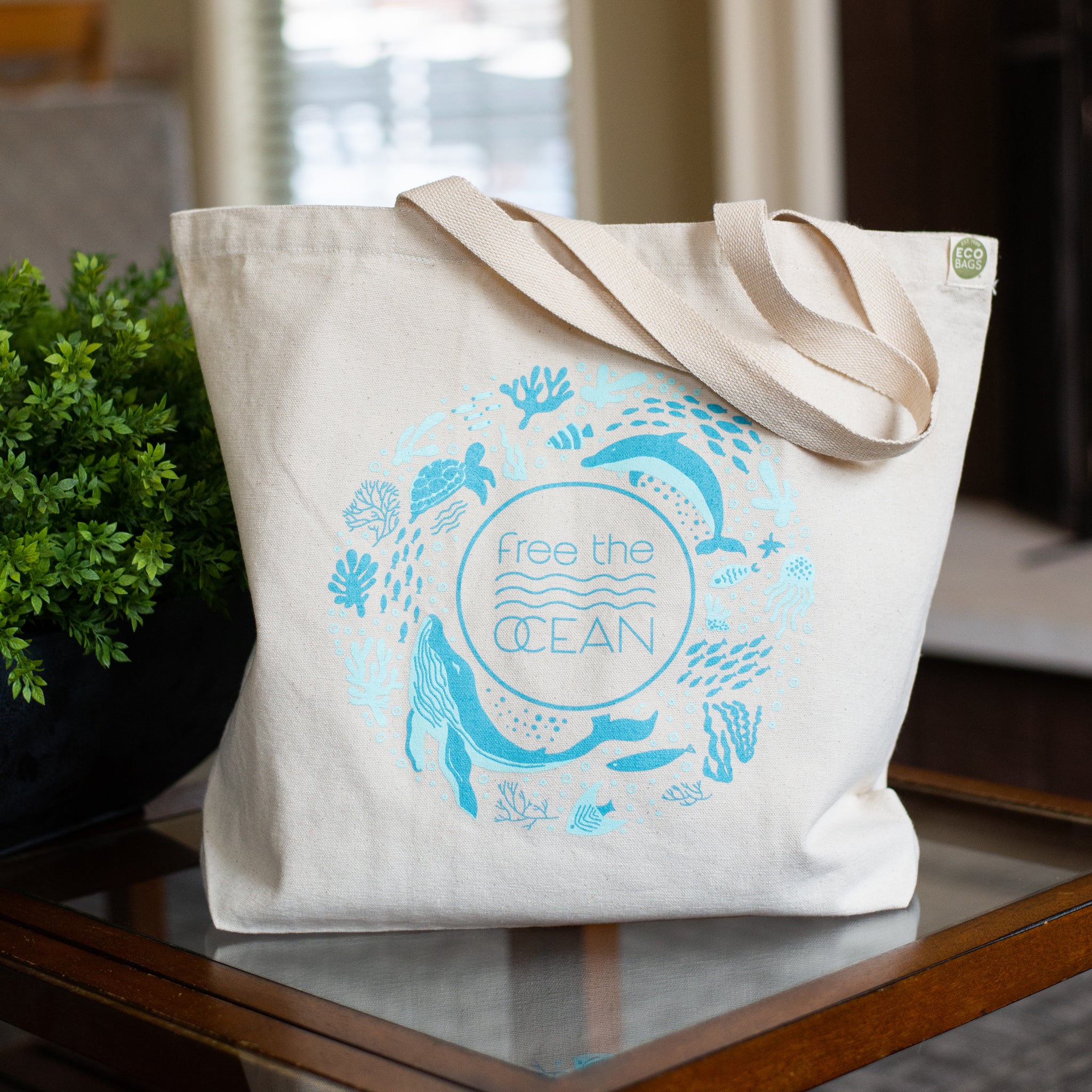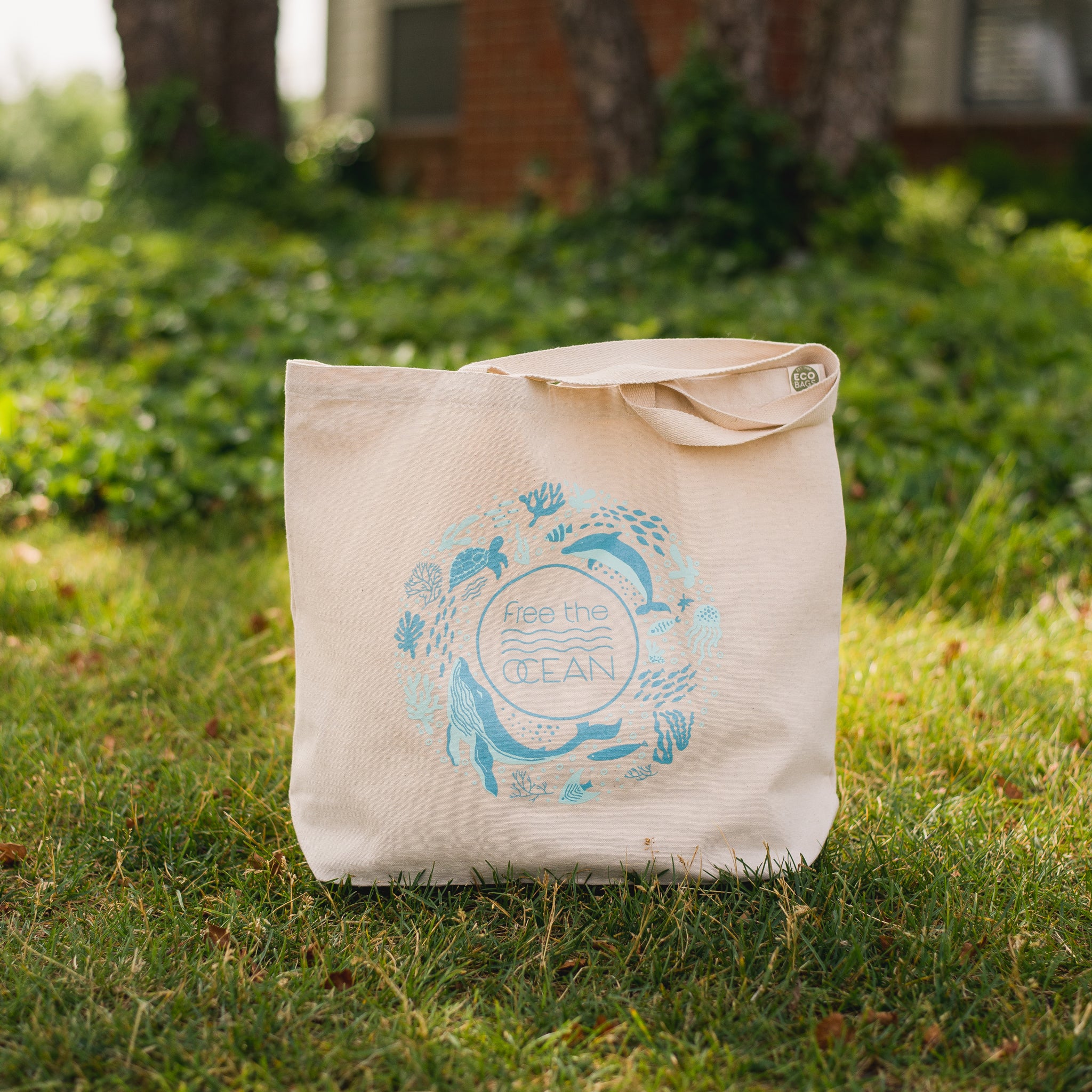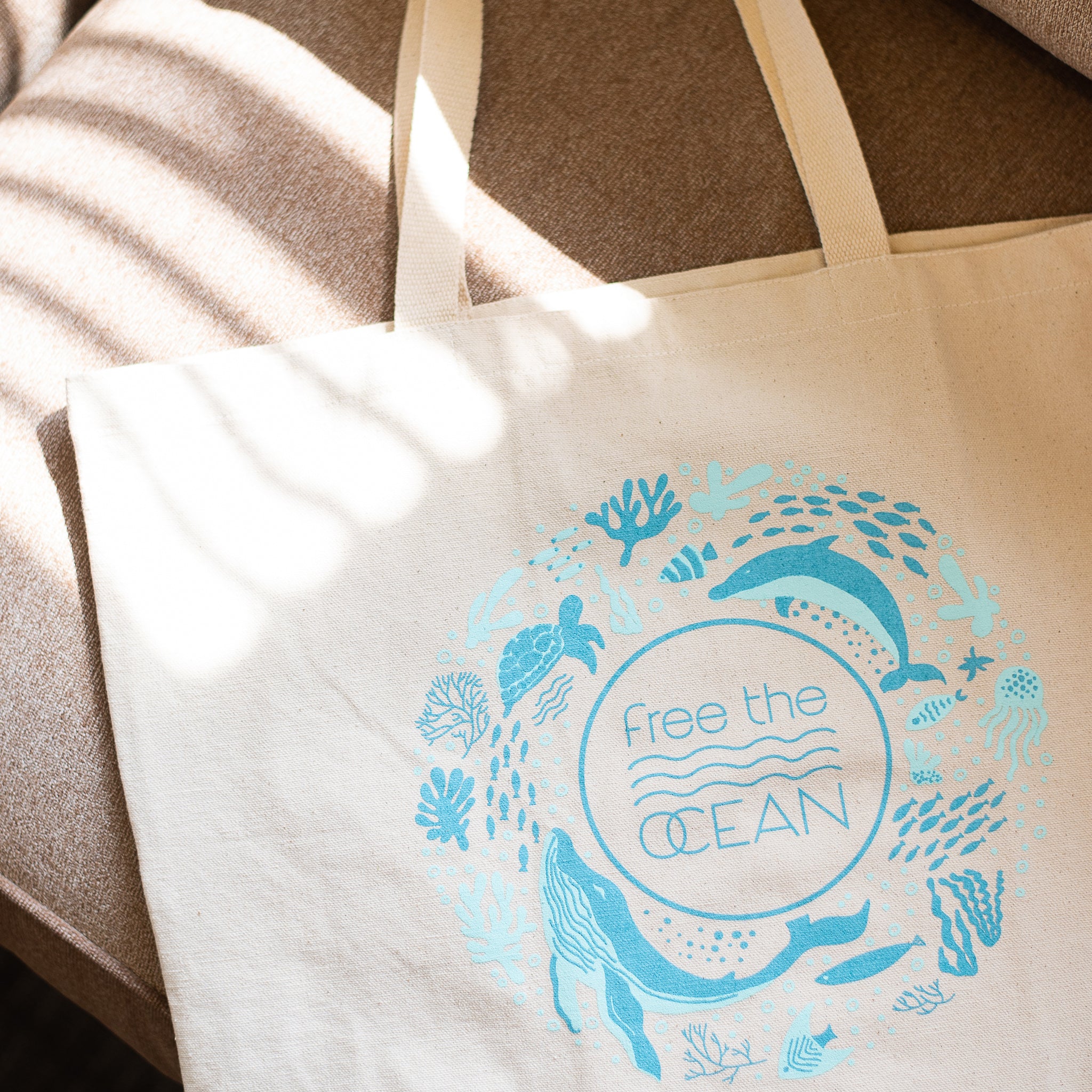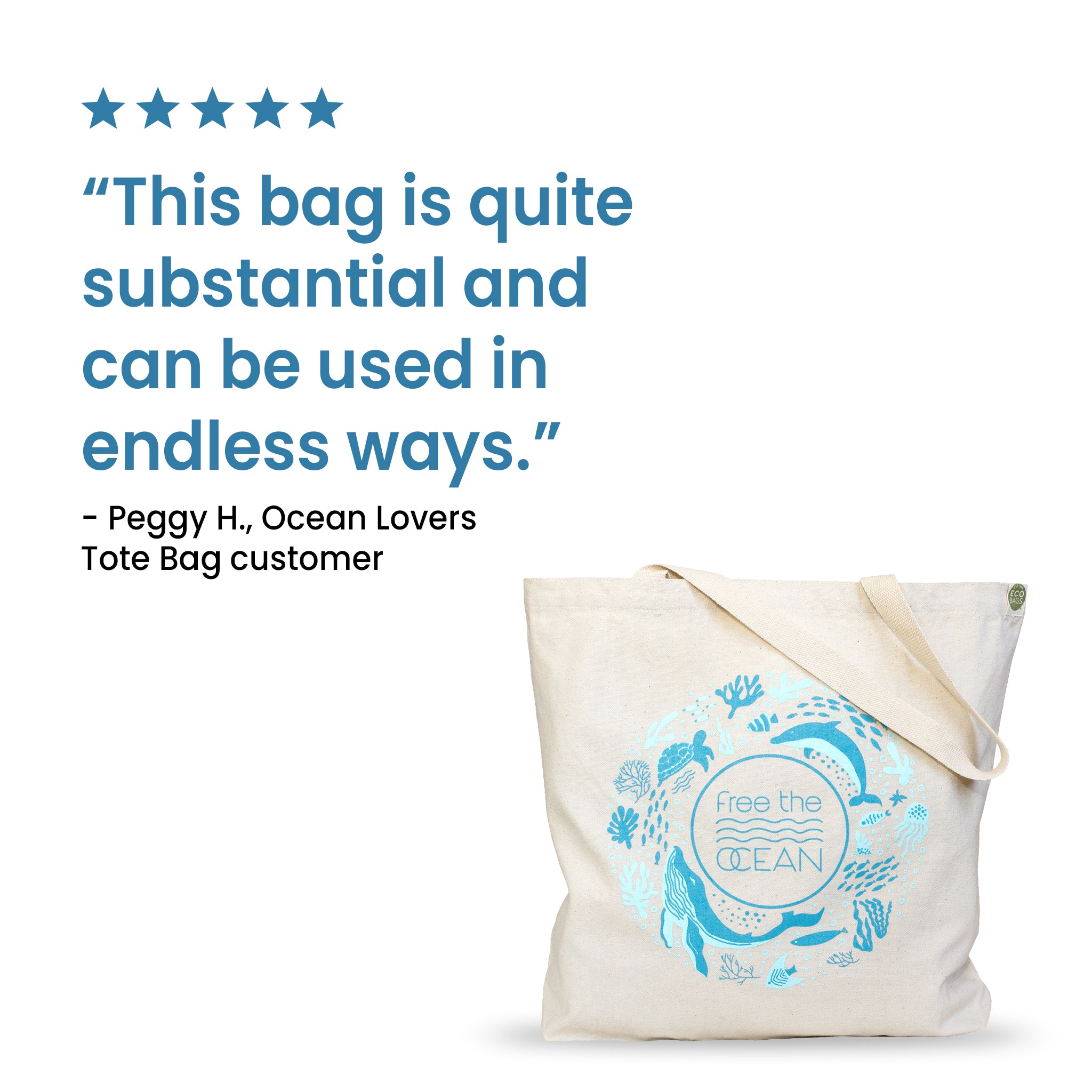 Great bag!
Nice sturdy material, flat bottom, and larger than I expected. Love this bag and will be using it a lot!
Fabulous Tote Bag!
Size is perfect, very roomy. Canvas quality is excellent. Graphic design is beautiful and has already prompted folks to ask about Free The Ocean!
Love Them
Love the tote bags! Much roomier and more sturdy than I thought they would be. First time I used them was at Trader Joe's and the cashier & bagger both commented on the bag and asked where they could get them. Told them and they put the info in their phones so you may have a couple new customers because of the bag.
A bag that turns heads
Well-made tote bag that I feel proud to take everywhere. Great for the grocery store or to take to the mall. I like that it gets noticed and that it advocates for cleaner oceans!!
Super durable!
I need to order more of these! It is so durable- you can pack so many groceries in 1 bag.