Over 3 million pieces of plastic removed through product purchases.
Lavender Lip Salve
Remove 10 pieces of plastic!
Lavender Lip Salve for on-the-go! Great for stocking stuffers. 
From dry hands to chapped lips, and headaches to insomnia, there's a lot of healing power packed into this small package.
Made with five all-natural ingredients, including essential oil from certified organic Lavender that is grown and distilled on the Los Poblanos farm.
Expert tip: This product is not just for lips. Apply to cuticles to keep them from cracking, or dab a bit under your nose and breathe deep to help ease stress and calm your mind.
Proudly made in New Mexico
Tested on farmers, not animals
0.20 oz convenient travel-size tin 
Ingredients: Los Poblanos organic lavender essential oil, Beeswax, Avocado oil, Shea butter, Jojoba oil.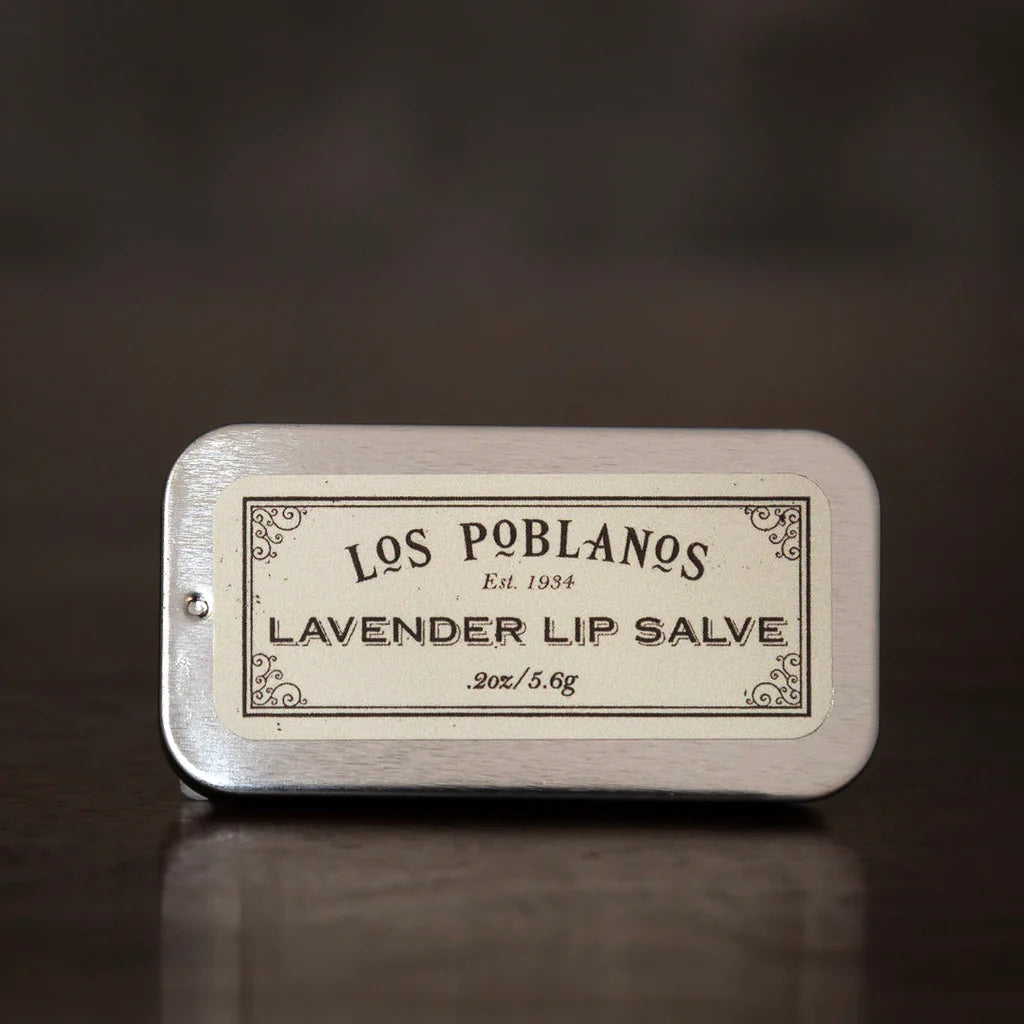 Great lip balm!
I love this lip-saver. It applies smoothly & doesn't feel thick or messy. I live in a Southern CA desert town so my lips are constantly dry. This salve lasts longer on my lips than any others I've tried. Great product, very happy with it.
Creamy and smooth
Love this lip balm. Not greasy. Smells divine and the little container it come it takes up zero space