Over 3 million pieces of plastic removed through product purchases.
Peppermint Toothpaste Tablets or Refills
Remove 10 pieces of plastic!
Smile! Your new favorite toothpaste is plastic-free.
These Toothpaste Tablets made with Peppermint are an alternative to traditional toothpaste that naturally whitens, freshens breath, remineralizes enamel, and reduces sensitivity - all without adding more plastic waste to our environment.
Toothpaste tablets foam easily and have a non-chalky texture similar to traditional toothpaste. Purchase the tin once, and then just get the refills for the smallest carbon footprint possible. That'll give you something to smile about!
Contains 62 tablets.
Packaging: Refill packets are compostable and the tin is recyclable. 
How to use: 

Pop a tab into your mouth and chew it up, wet toothbrush and brush. Smile, brush, rinse and repeat. 

Made in the USA.
Xylitol (From Birch), Natural Mint Flavor, Baking Soda, Calcium Carbonate, Sodium Cocoyl Isethionate (From Coconut), Caesalpinia Spinosa Gum, Hydroxyapatite (Nano), Cellulose Gum, Cocamidopropyl Betaine (From Coconut), Zinc Citrate, Magnesium Stearate (Vegan)†, Hydrated Silica, Organic Mentha Piperita (Peppermint) Oil, Organic Mentha Arvensis (Menthol) Crystals, Organic Melaleuca Alternifolia (Tea Tree) Oil, Organic Cocos Nucifera (Coconut) Oil, Ammonium Glycyrrhizate (From Licorice Root), and Organic Aloe Barbadensis Leaf Juice.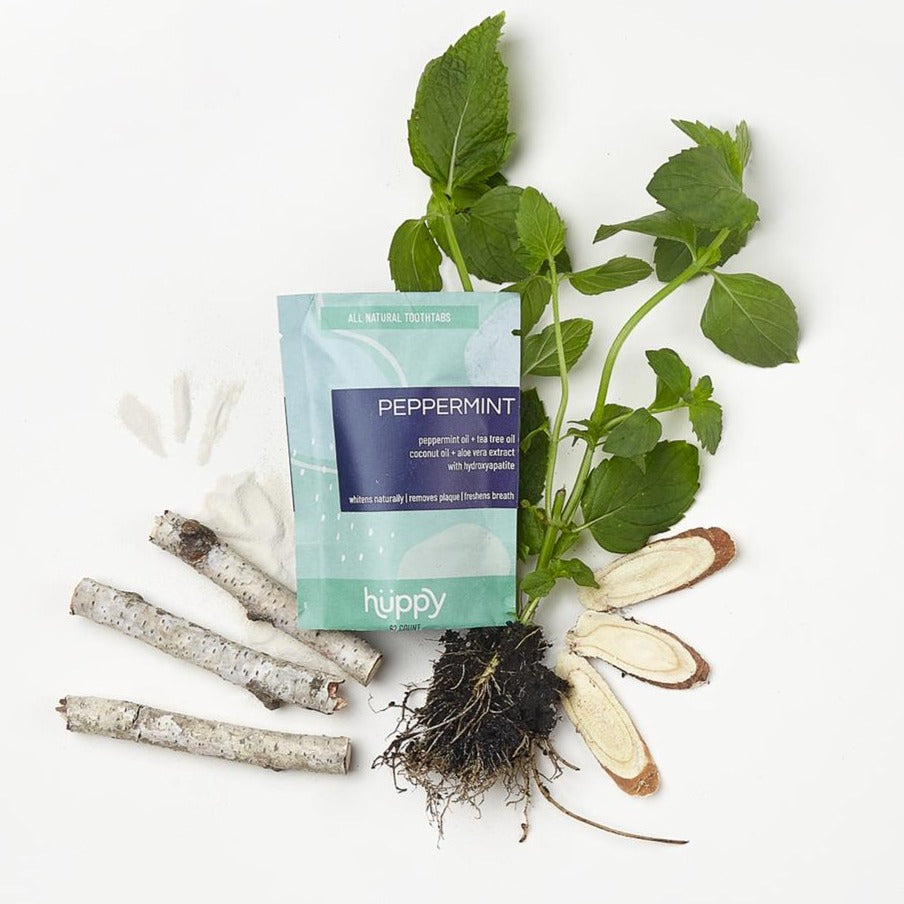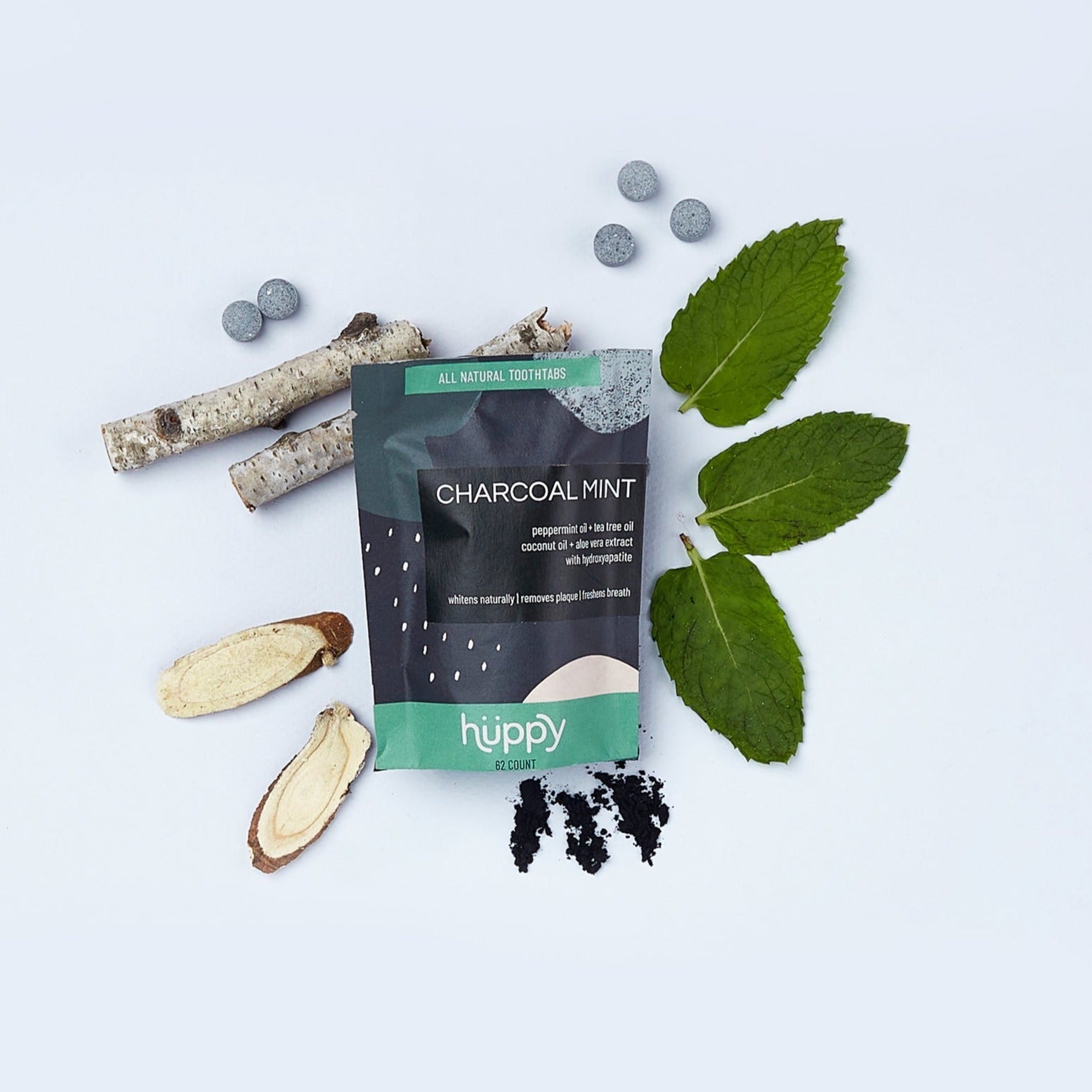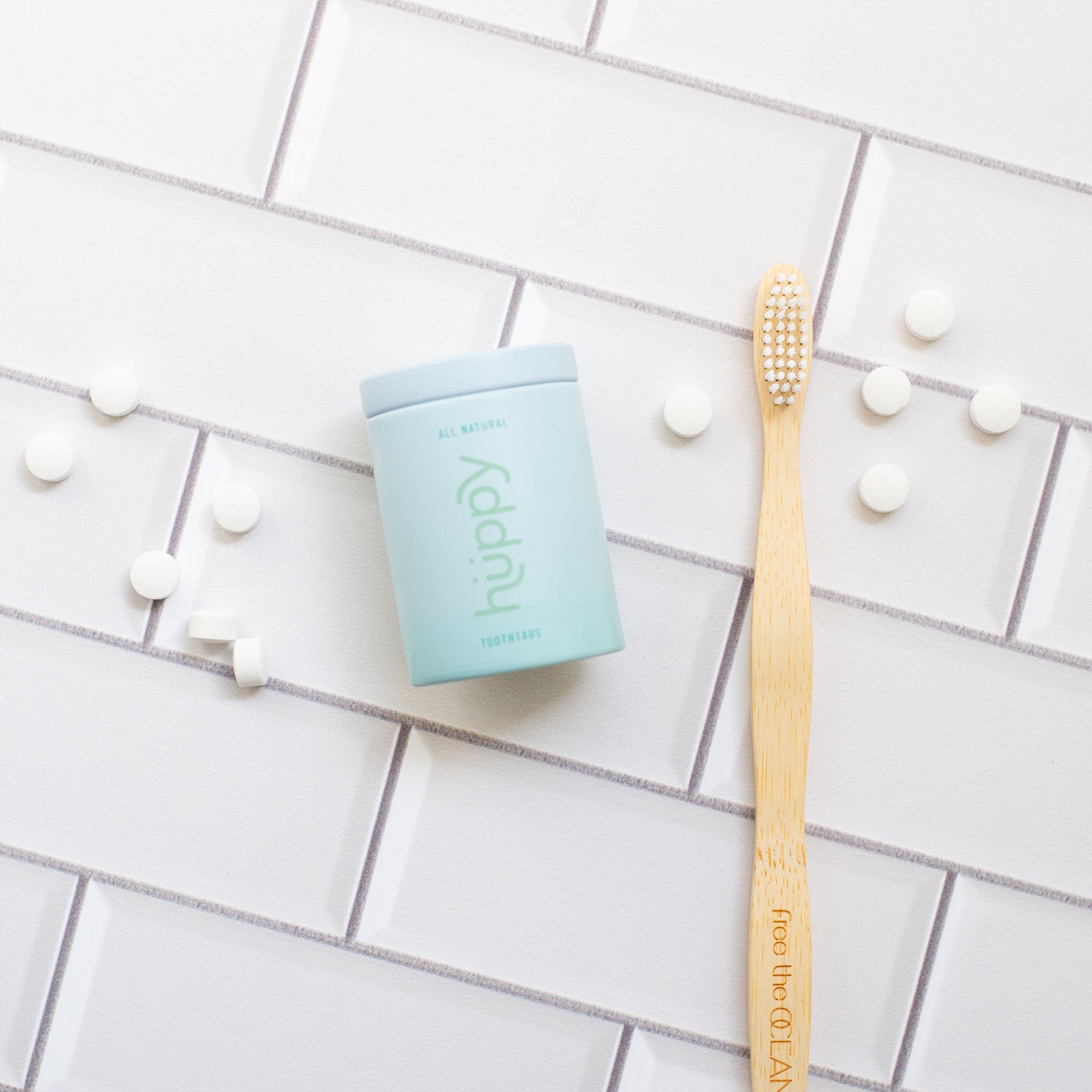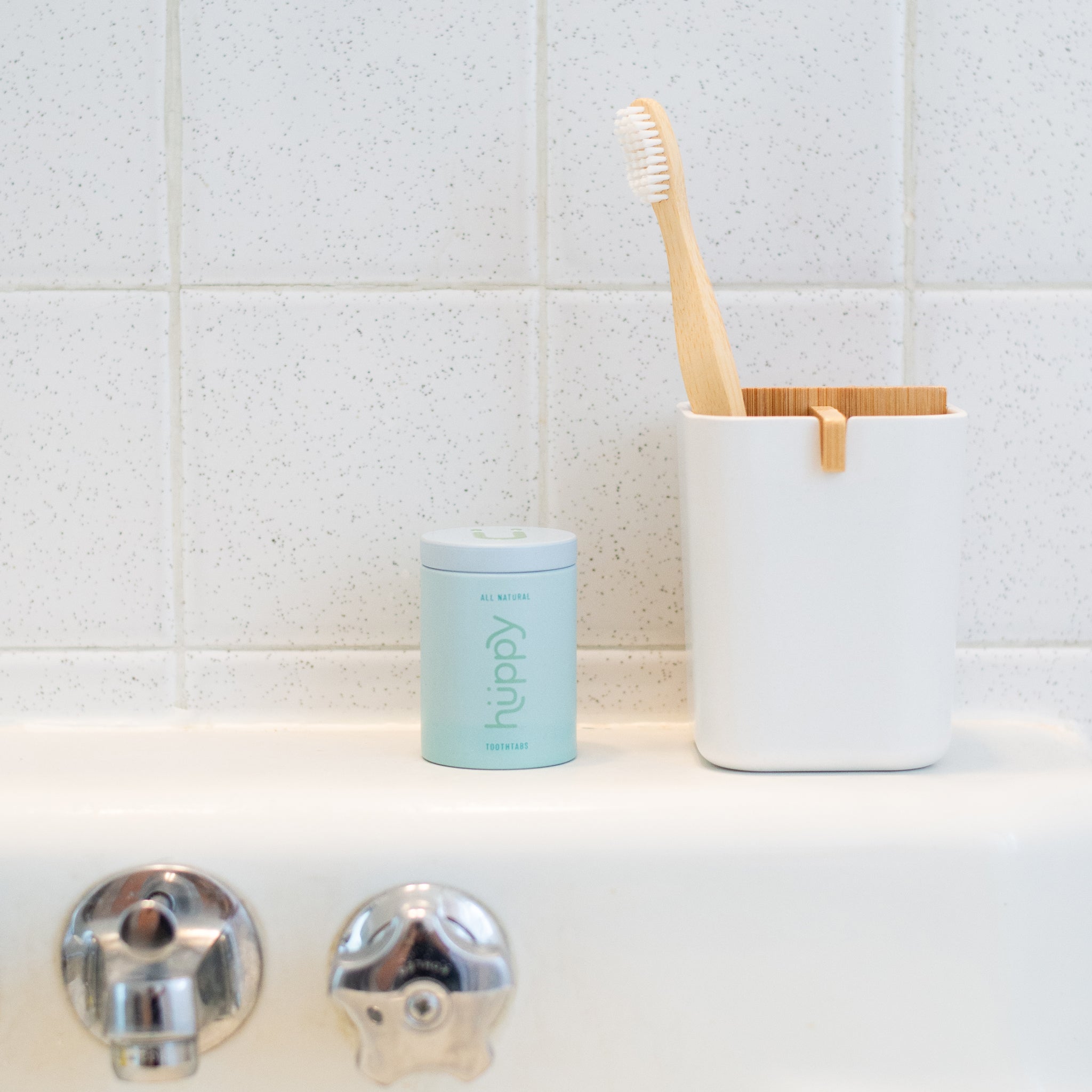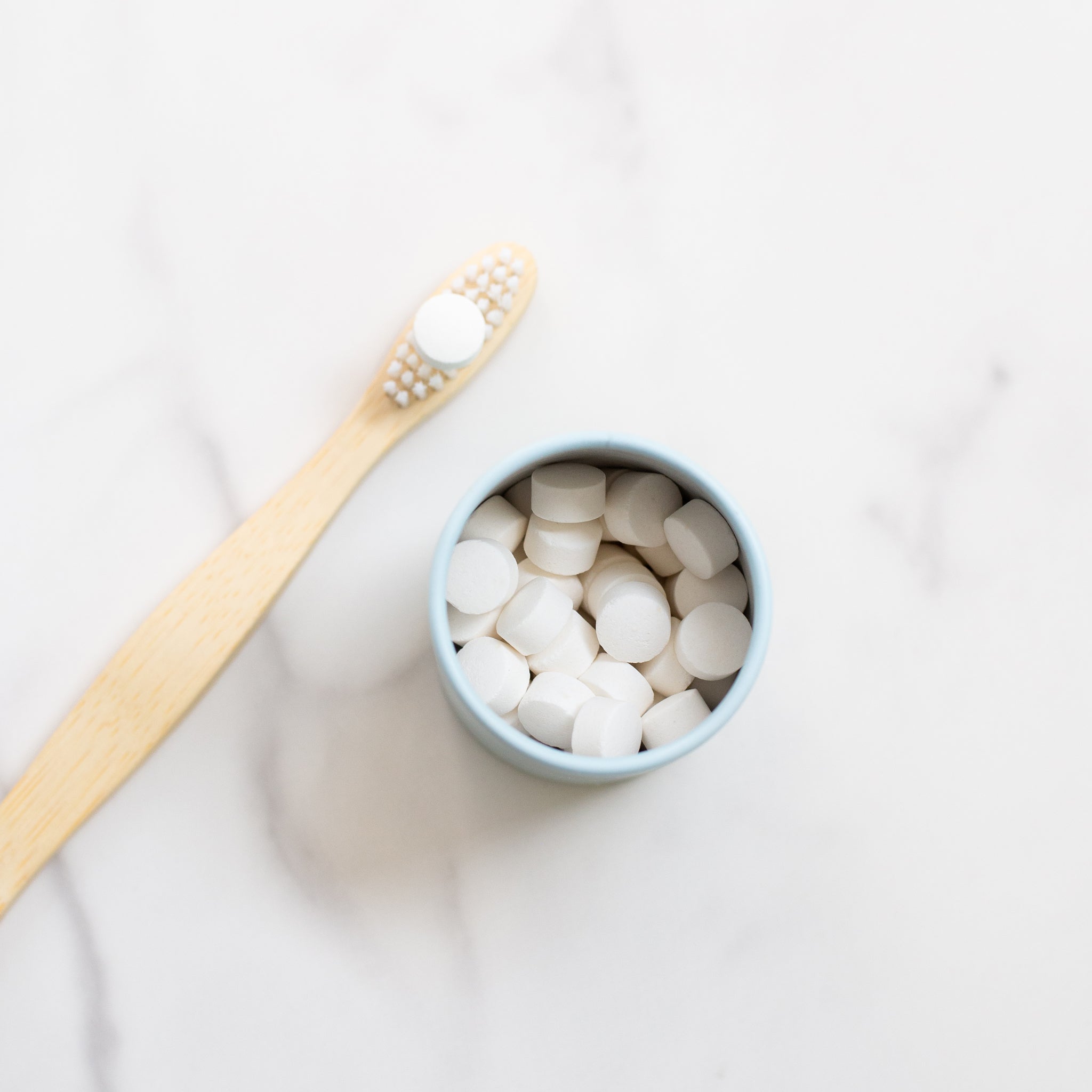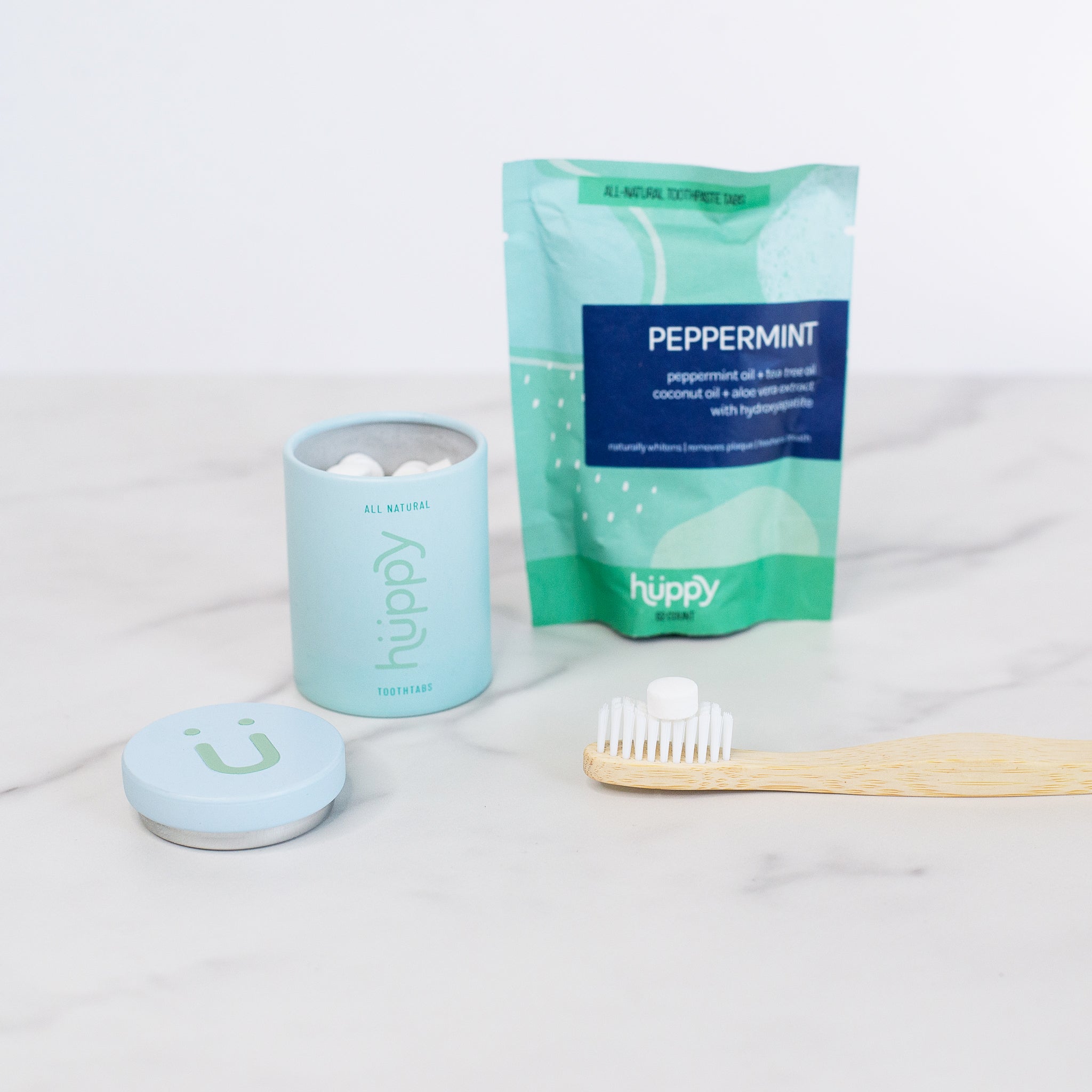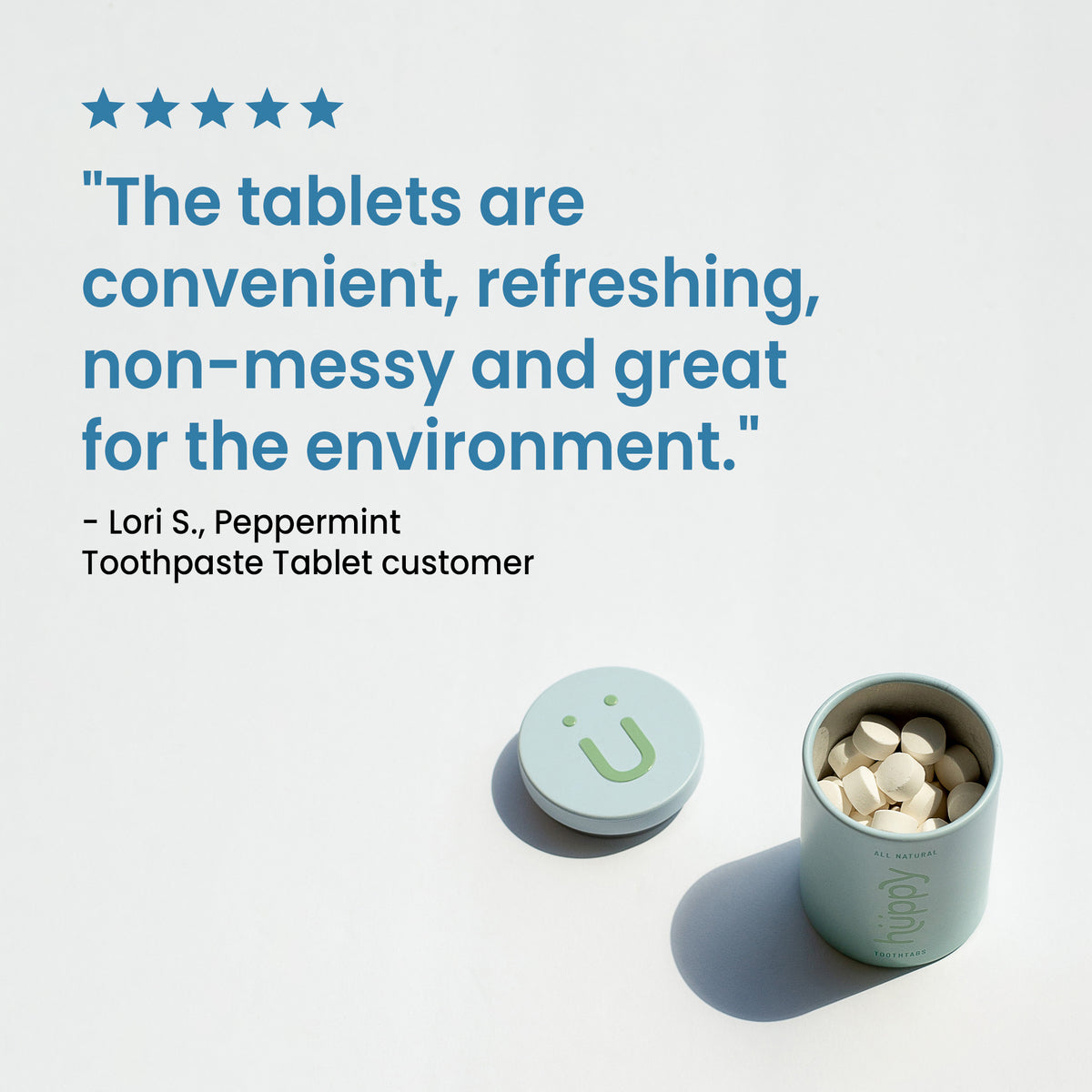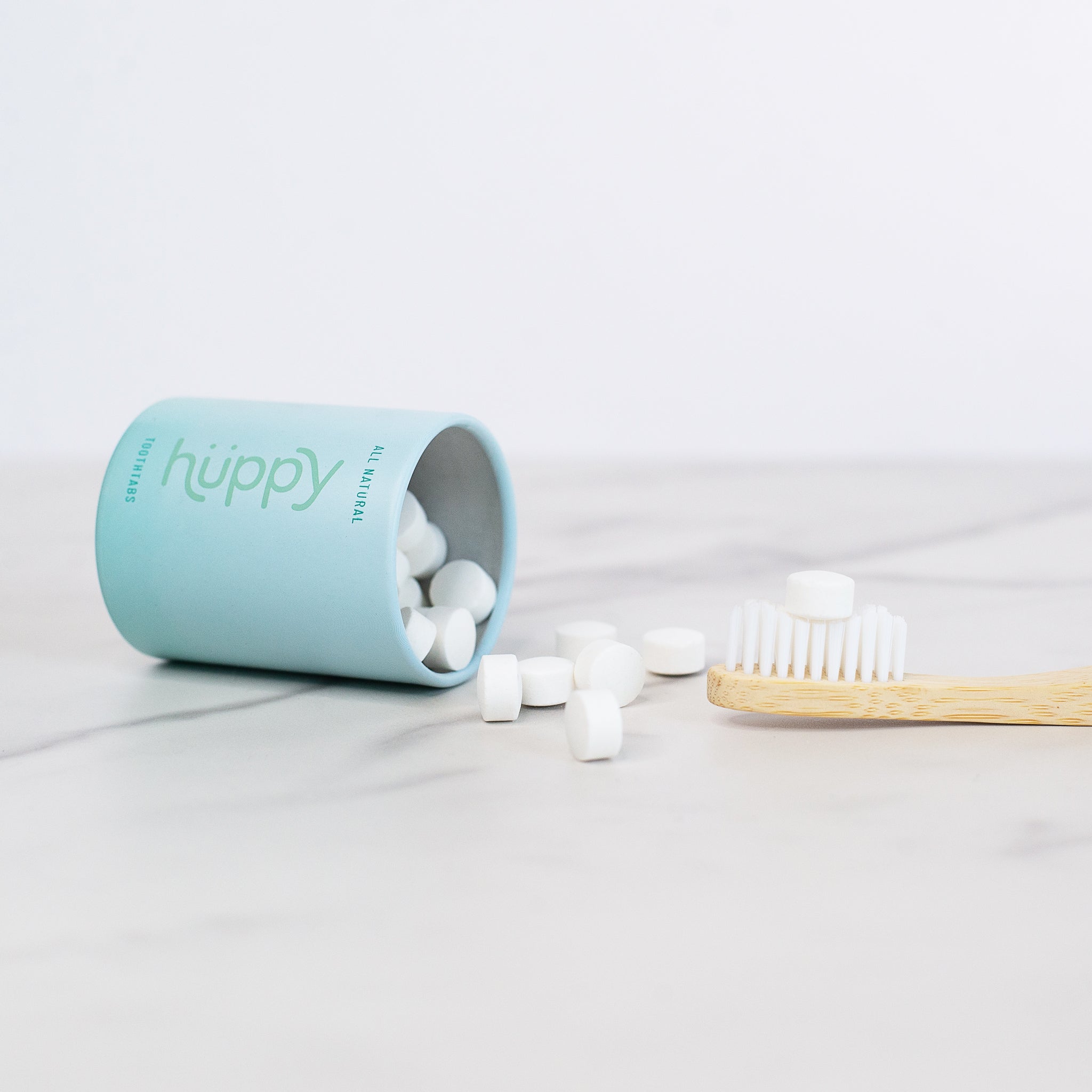 Great alternative to toothpaste tubes!
These toothpaste tablets are a great alternative to toothpaste in tubes. They're easy to use with a pleasant taste. A half tablet works just fine for me. I plan to reorder
Perfect solution
Taking these tablets on vacation or overnight or on a long daytrip is much easier and less messy than taking a tube of toothpaste. The taste is pleasant and it works well. Let me know when a Sensodyne tablet hits the market and I'll use it every day!
Product is as described. Works well. Convenient size. Recyclable packaging.
+++++++++++++++++++++++++++++++++++++++++++++++++++++++++++++
++++++++++++++++++++++++===
Different
Still trying to get used to chewing a tablet without swallowing in order to brush my teeth.