Over 3 million pieces of plastic removed through product purchases.
Eucalyptus Cleansing Shower Discs
Remove 10 pieces of plastic!
Take a deeeeep breath!
Eucalyptus is packed with all kinds of healing properties. It's even capable of boosting your immune system. 
Handmade in the USA, the clearing vapors of these eucalyptus shower discs are well known for deep support of respiratory health... whether you are suffering from a cold or allergies, or just want to take a deep, refreshing breath.
Combined with cooling peppermint it makes for an awakening and refreshing shower! 
How to use: 

Place a single disc in the shower corner. As the cube gets wet, it dissolves and releases essential oils into the shower steam.

Quantity: The Regular glass jar contains 9 pieces, and the Mini contains 4 - each disc lasts 2 showers. 
Natural clays, salts, eucalyptus, and mint essential oils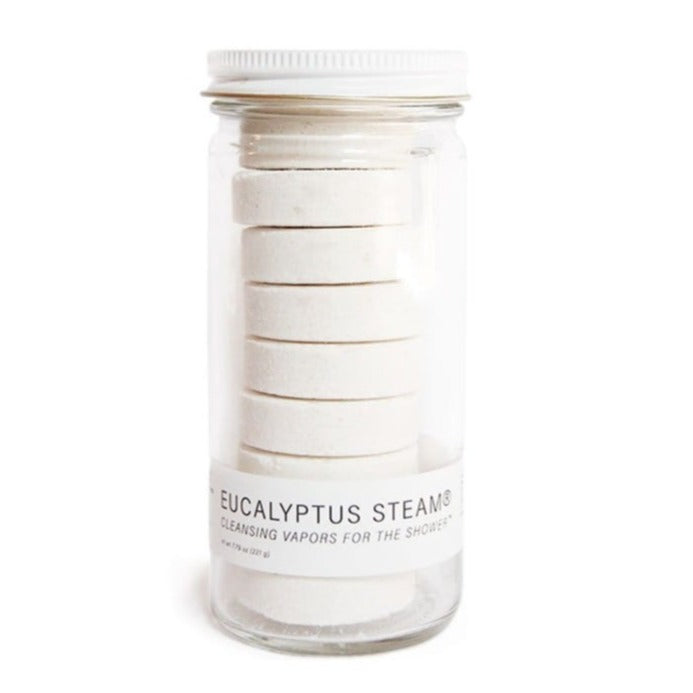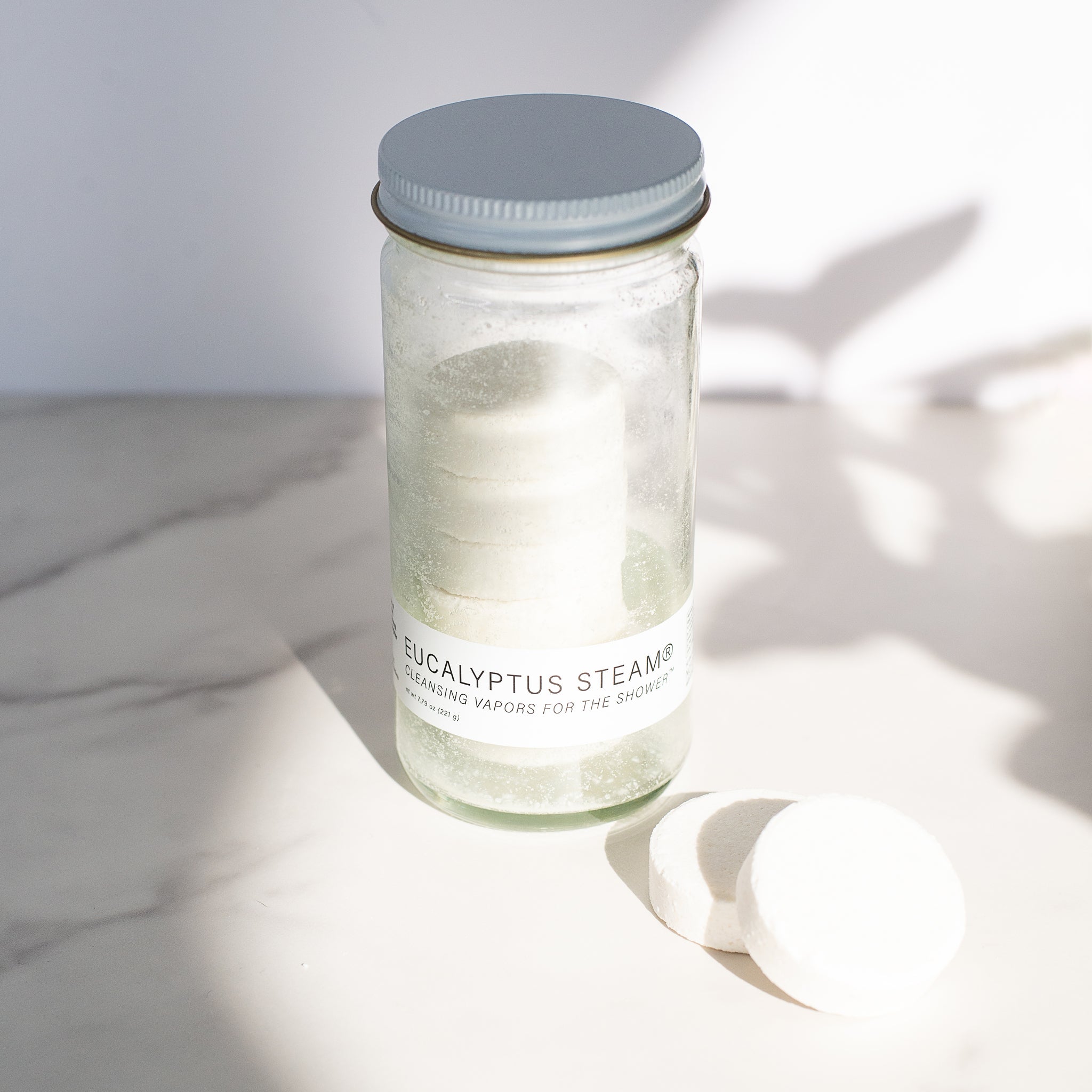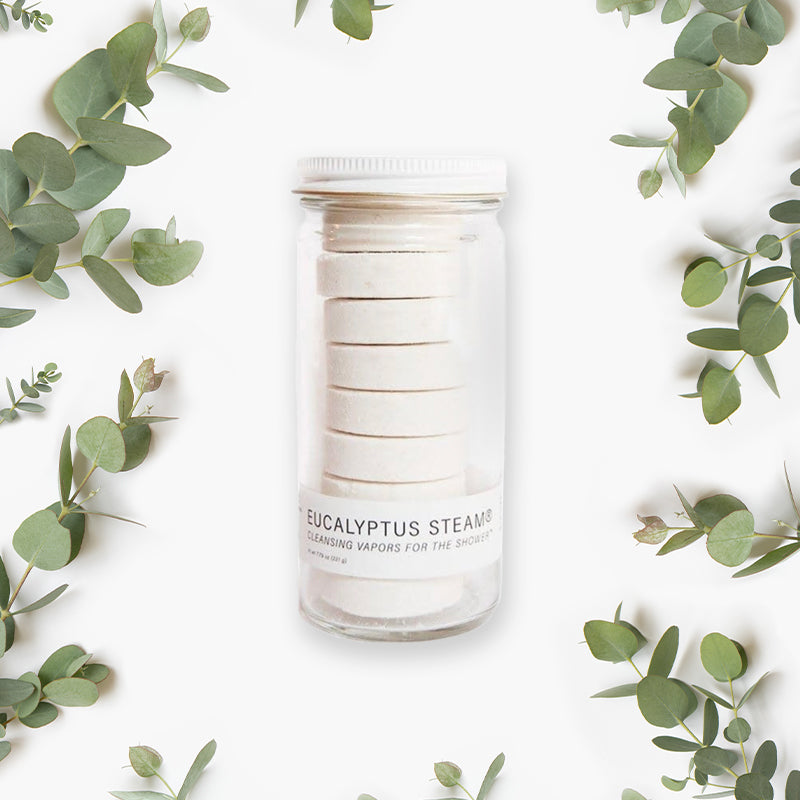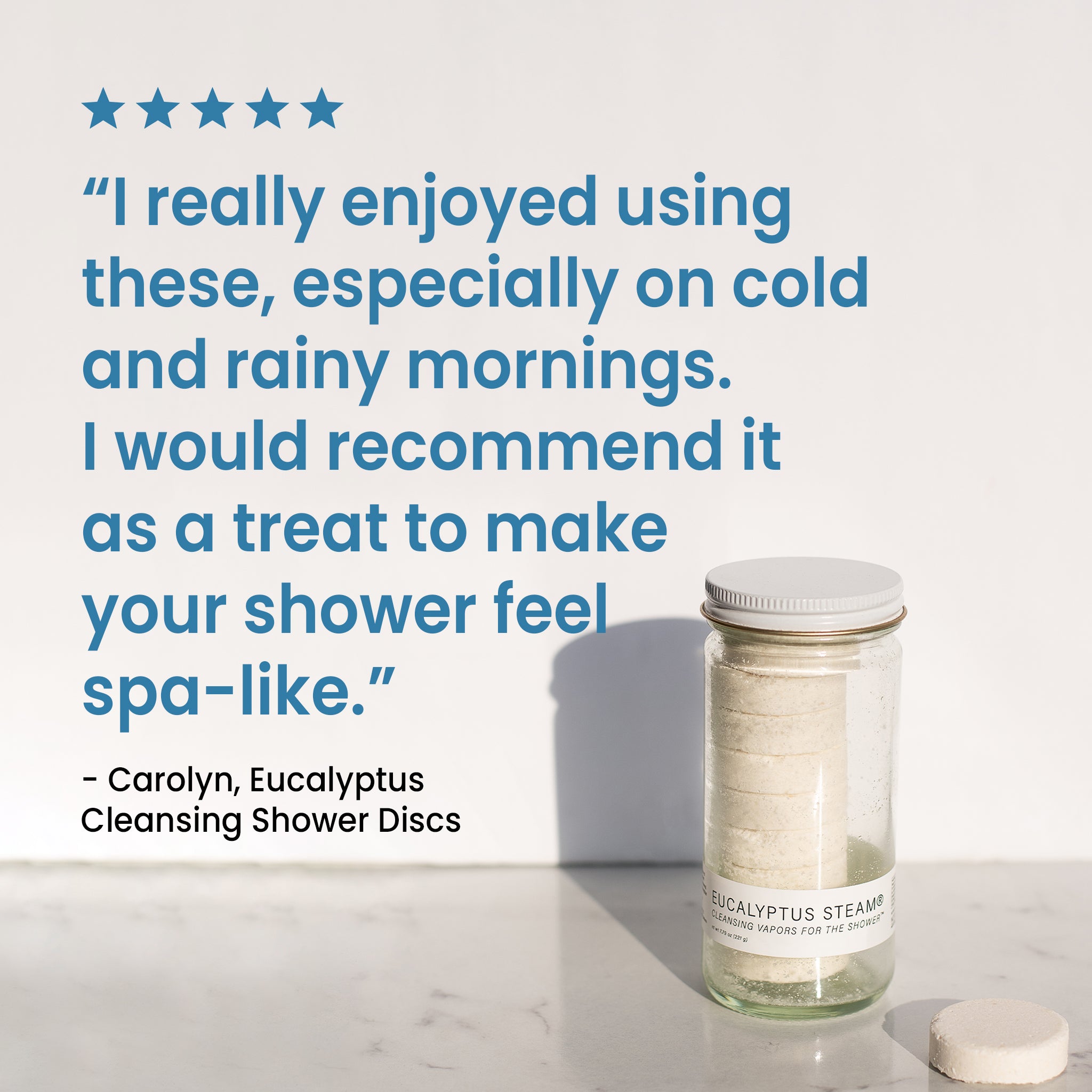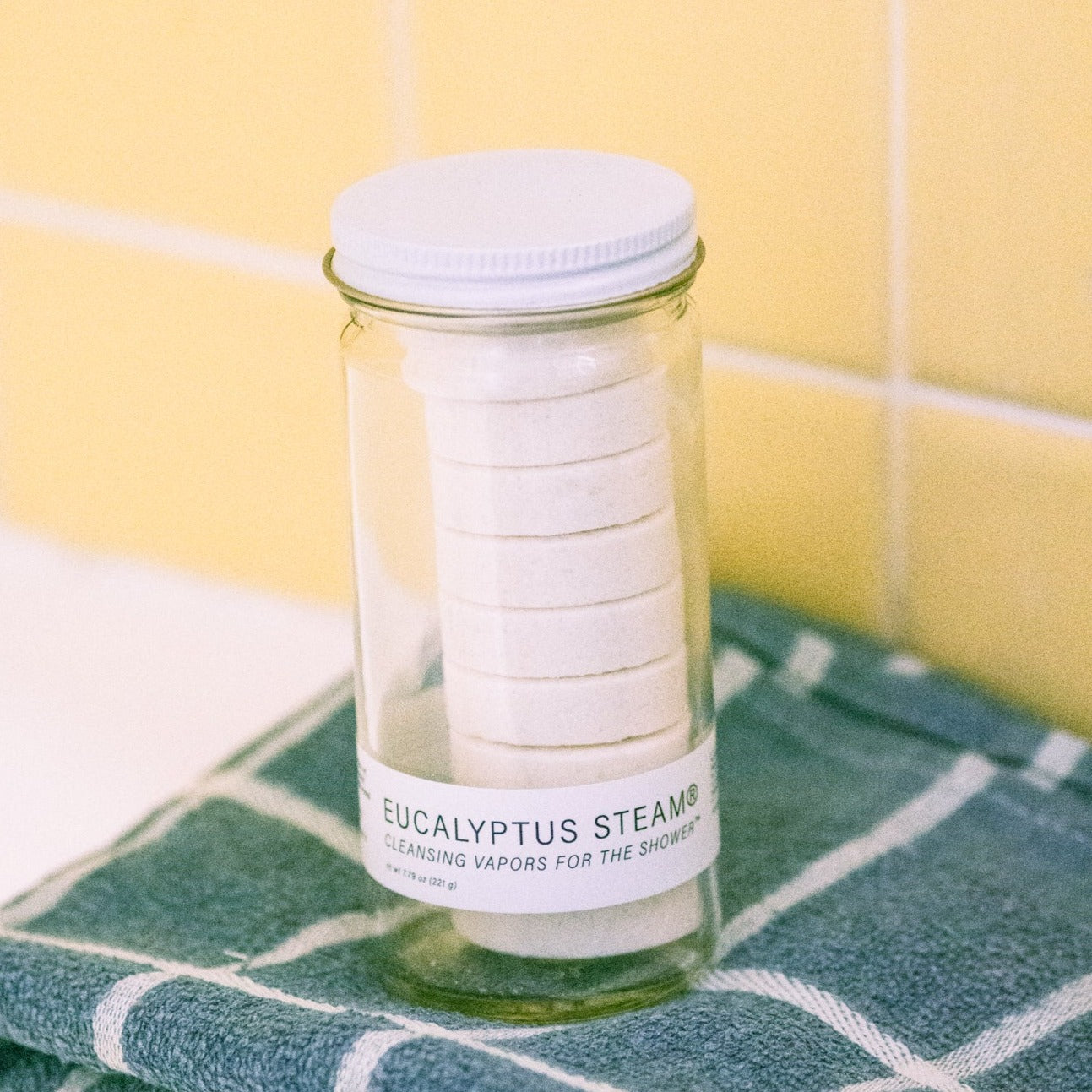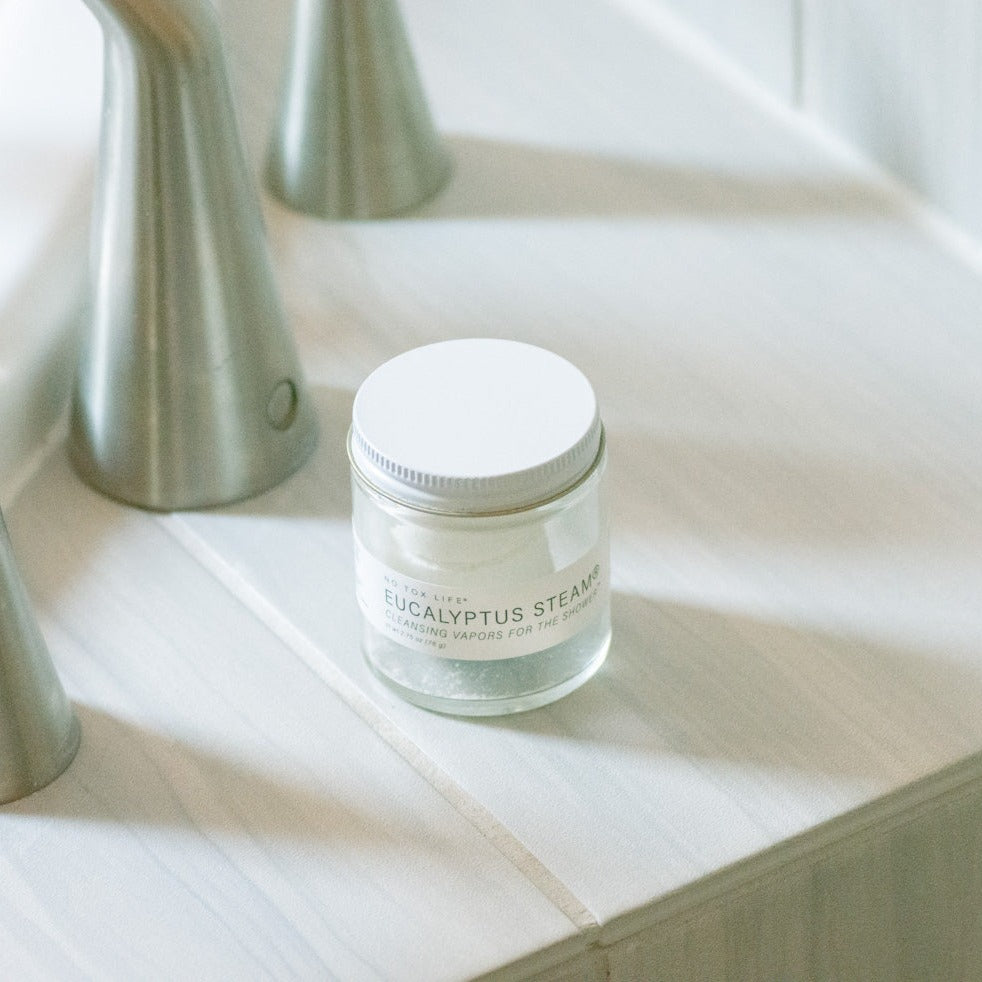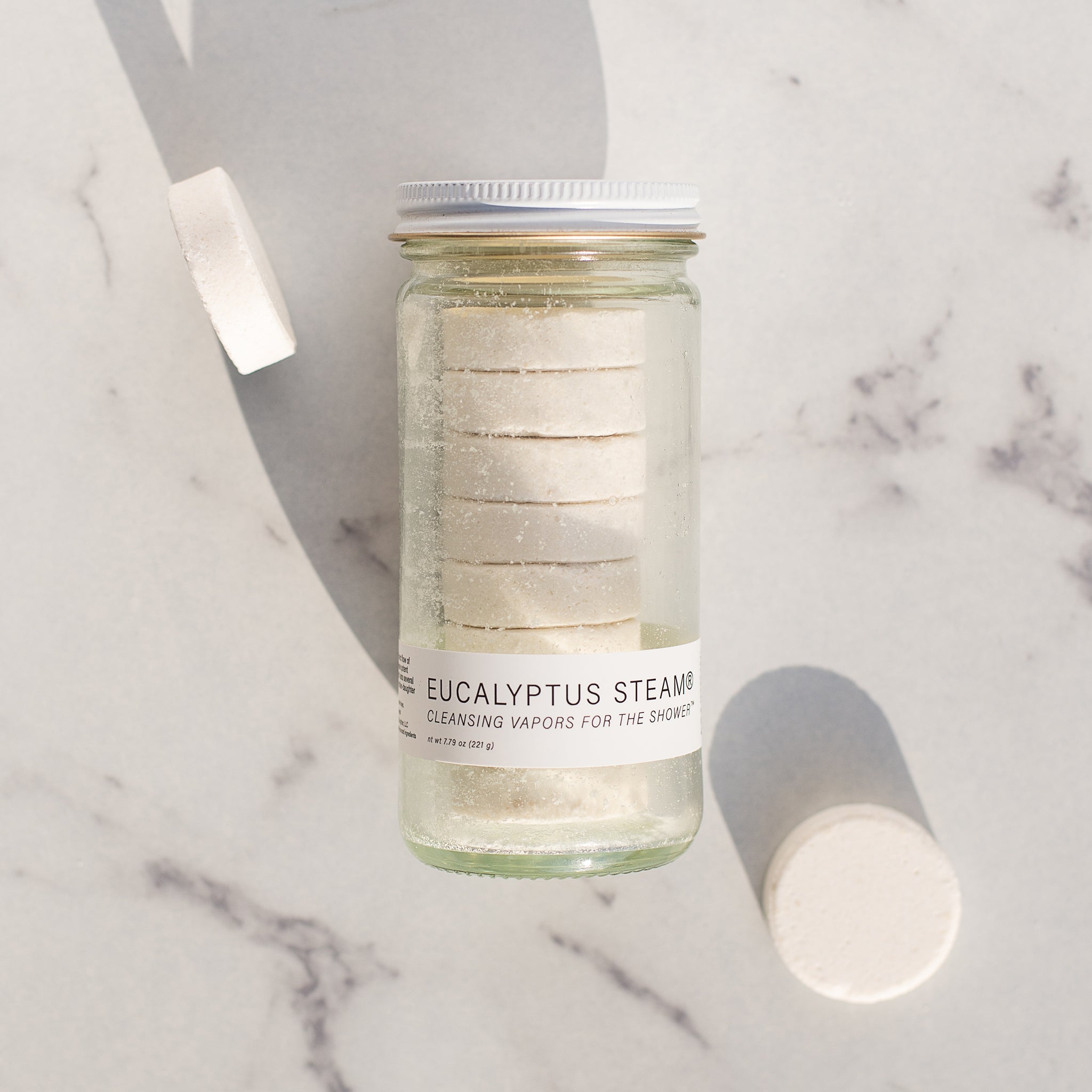 Can't shower without them
Once you try these, you won't want to shower without them! This time, I'm back for gifts but I'm getting on subscribe & save for myself. Thanks FTO
Love these for gifts for the holidays, and I usually buy a few extra to keep for myself! So relaxing and the smell is great (but not overpowering!)
Herbal health spa experience
They provide a relaxing and clean aroma. Enjoyed by my family, from 3 years old to 70+.
Fabulous!
These are amazing and I don't think I'll ever be able shower again without these!
Reminds me of where lived at one time