Over 3 million pieces of plastic removed through product purchases.
Bee's Wrap - 8 Styles
Remove 10 pieces of plastic!
Save your food AND the planet.
This natural alternative to plastic wrap is perfect for keeping food fresh, covering leftovers, and packing snacks - all without plastic. Washable, reusable, and fully biodegradable, each Wrap lasts one year or longer when used several times a week with proper care. 
Made in Vermont, USA. At the end of your wrap's useful life in the kitchen, cut the wrap into strips to add to your compost heap - they're 100% home-compostable.  
Comes in an Assorted 3 Pack:
Small (7" x 8") - Great for 🍋🥝🍒
Medium (10" x 11") - Great for 🥑🥐🧀
Large (13" x 14") - Great for 🍉🥗🍞
certified organic cotton, sustainably harvested beeswax, organic jojoba oil, and tree resin.
certified organic cotton, responsibly-sourced beeswax or plant-based wax, certified organic plant oil, and tree resin.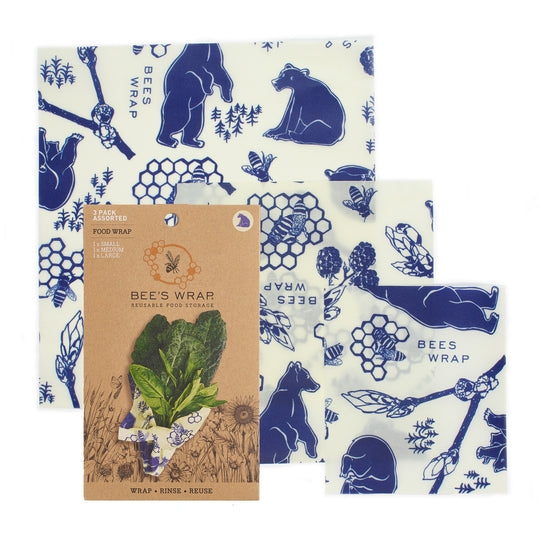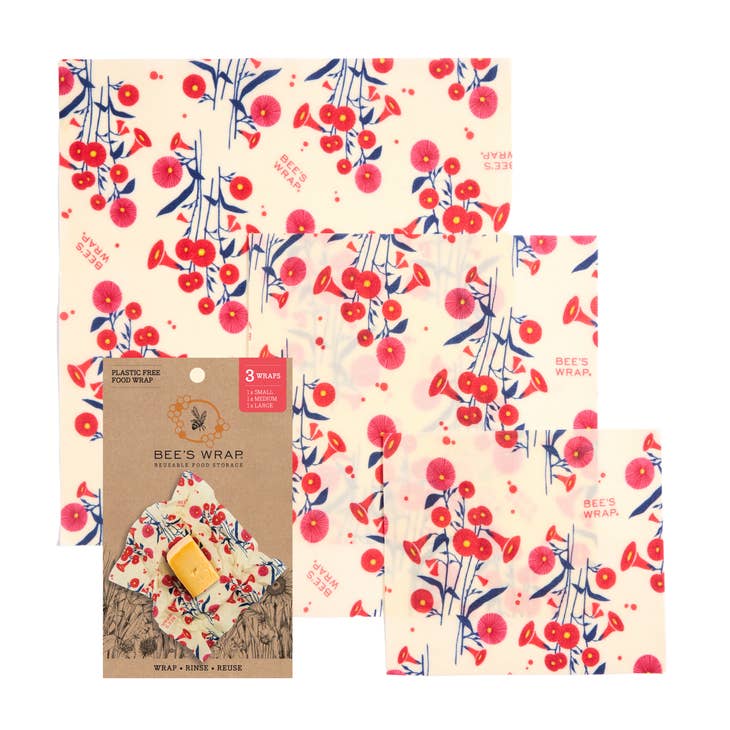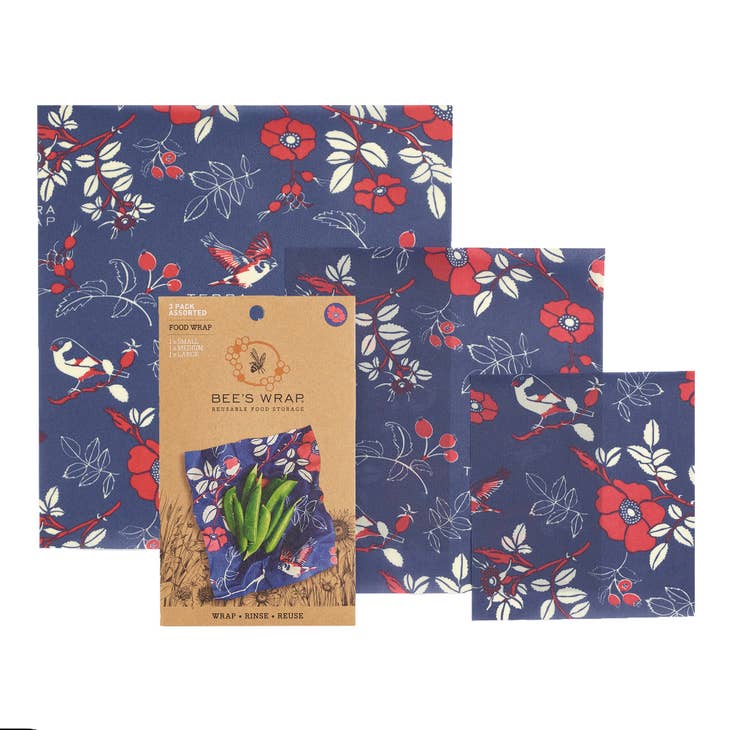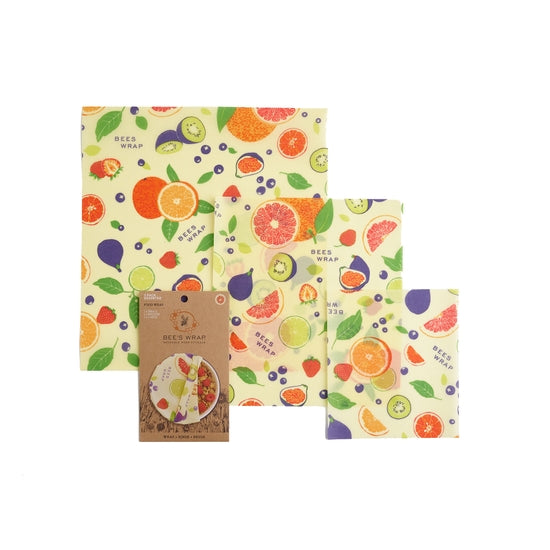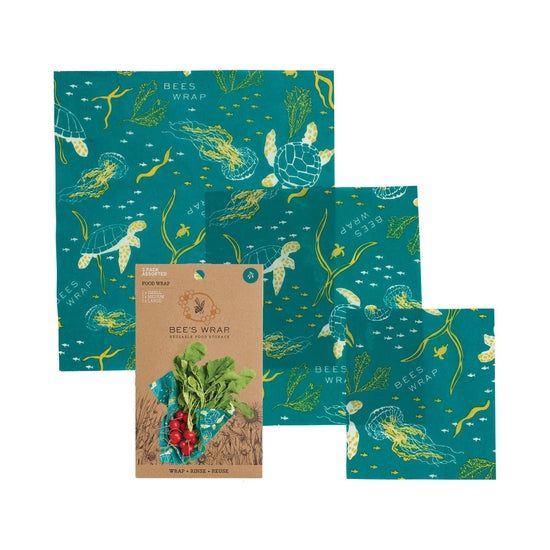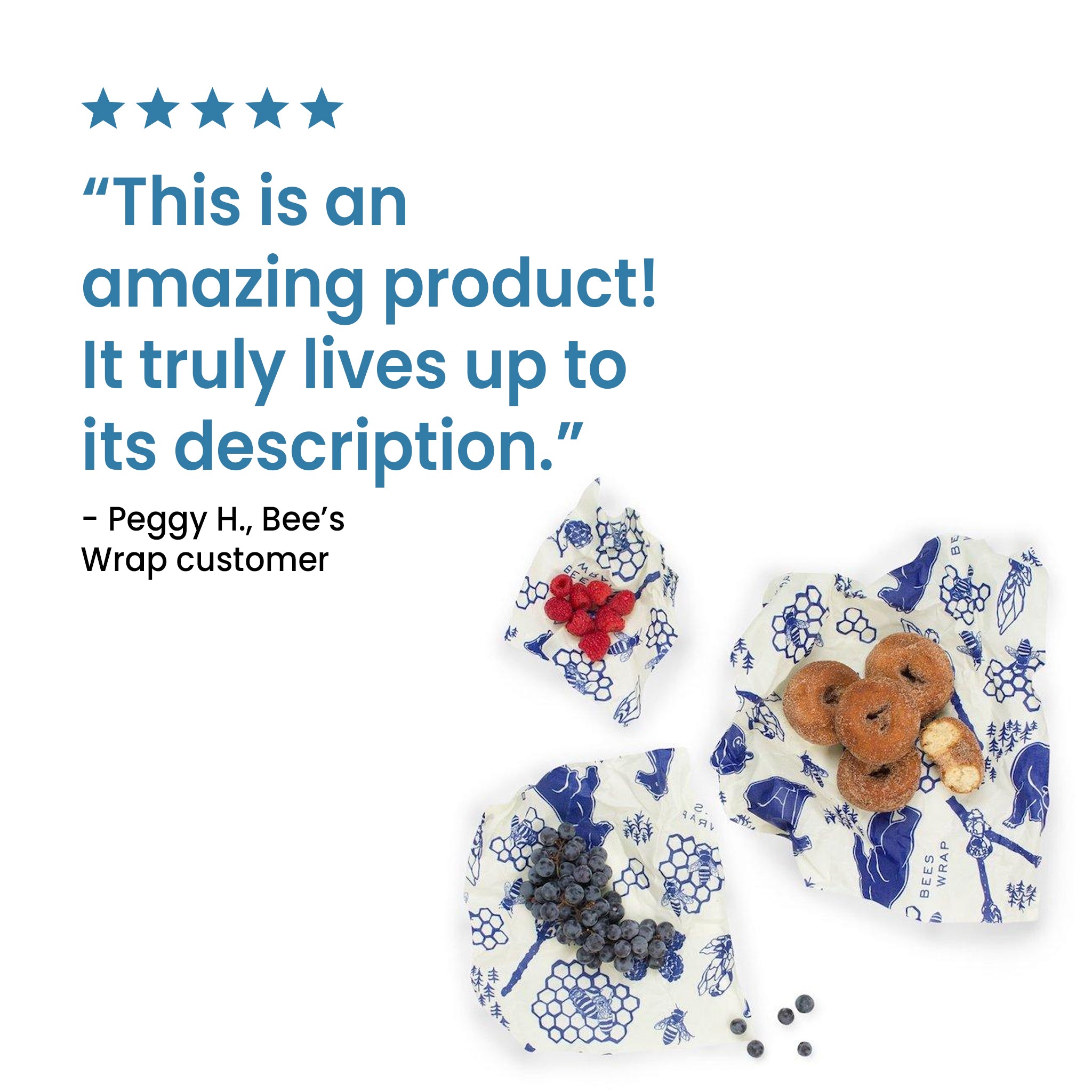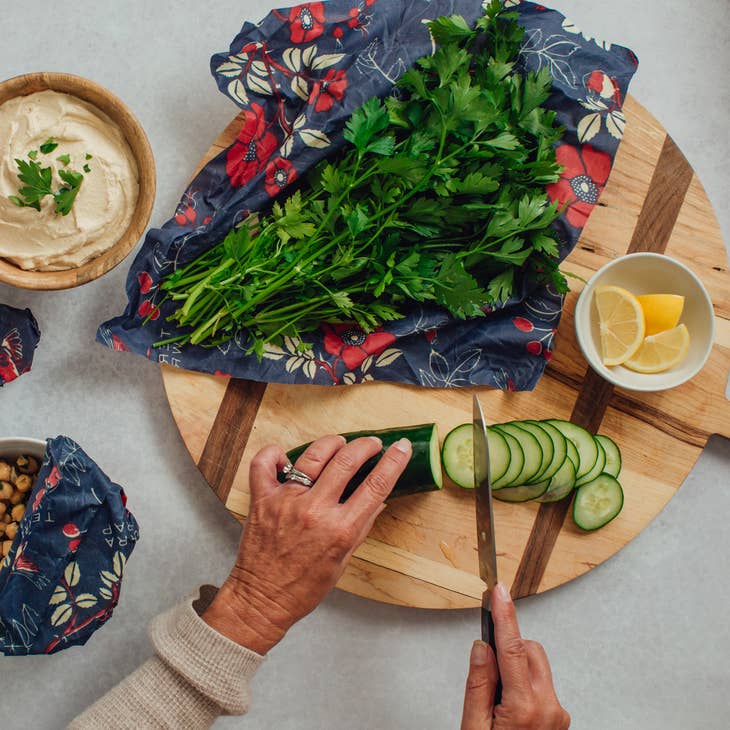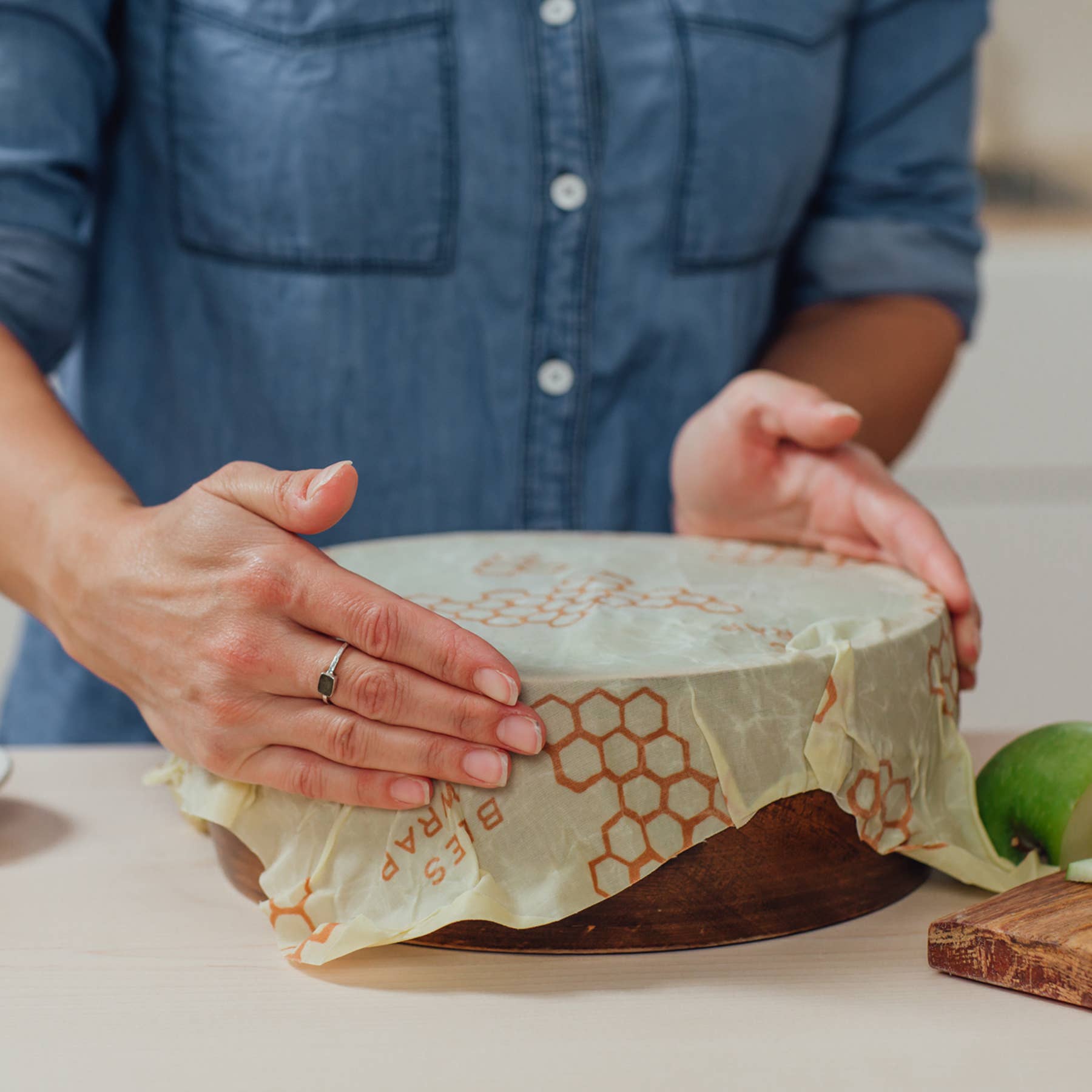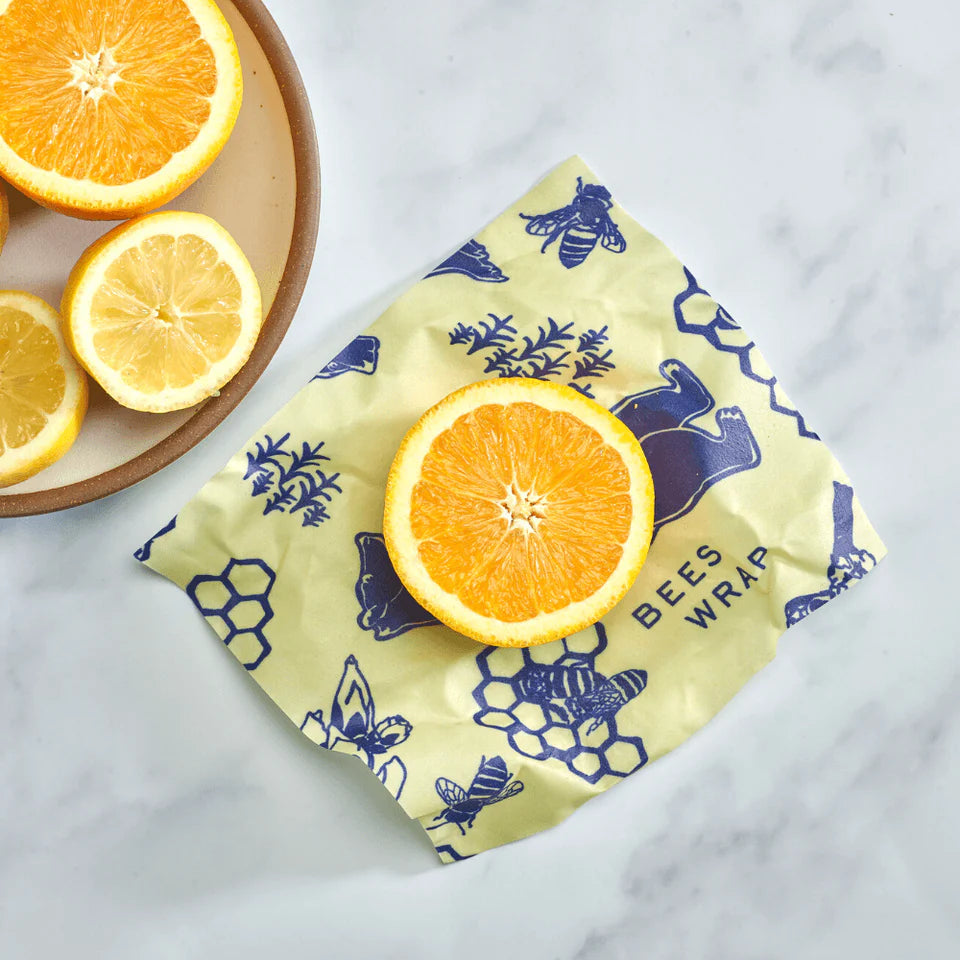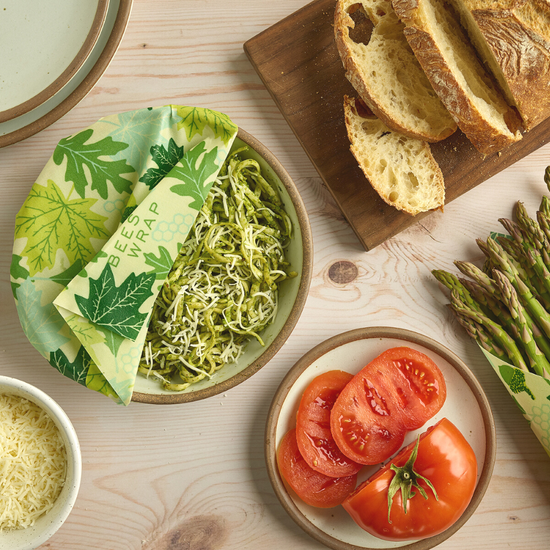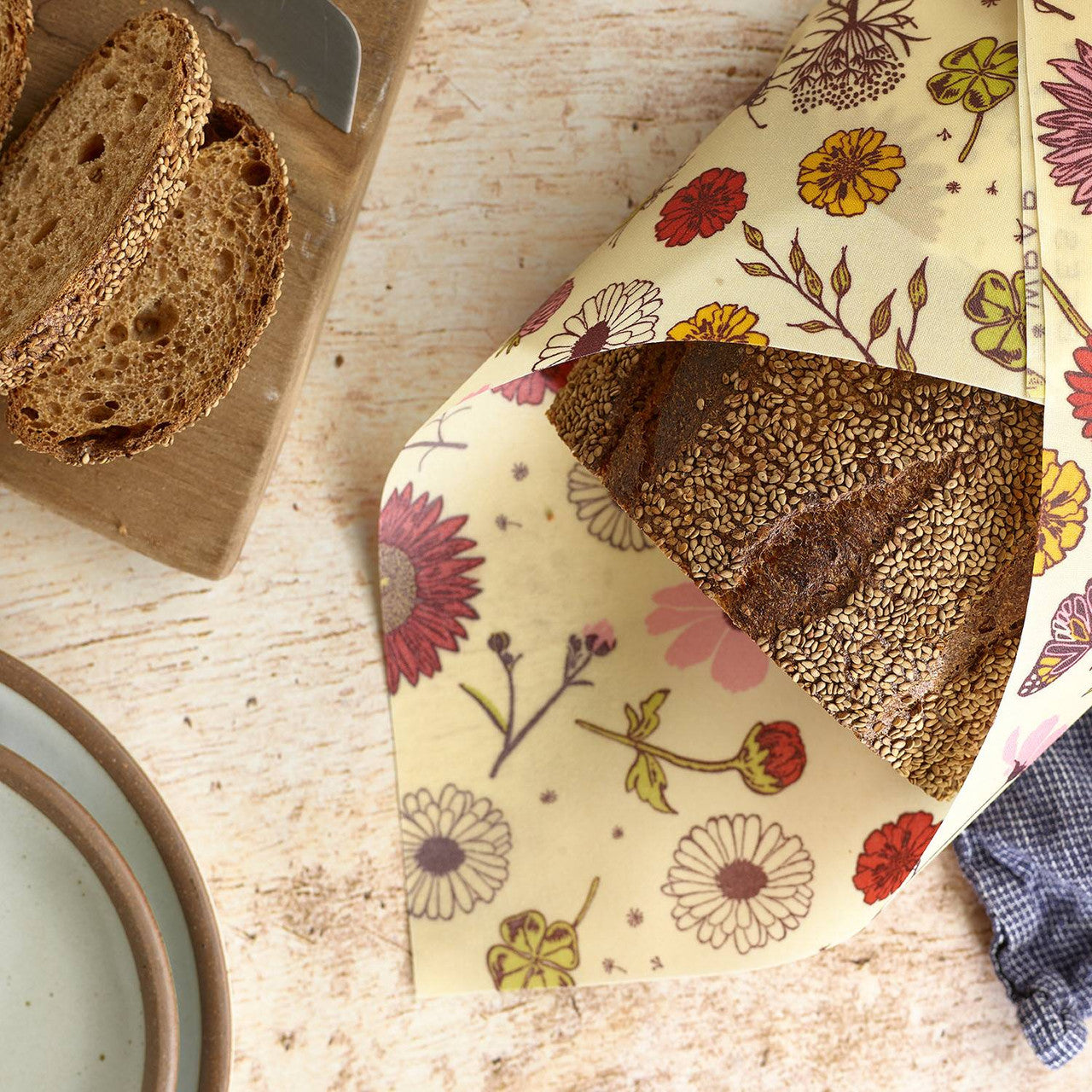 Great Wraps
I've been using Bee's wraps for a few years & I love them. they help keep my produce fresh & are great for sandwiches too.
Creative wrapping
Purchased as a shower gift. Requested by the bride.
Have yet to receive it 8/22/2023
Still waiting to receive it. For something I thought was made in the US, it certainly is taking a long time to arrive. I expect to love it however.
Third Set!
These are beautiful and my third set. I am still using my first two sets purchased over a year ago. Finding more and more uses for these so ordered a third set to hopefully fully eliminate my plastic wrap use.
Bees Wrap
Love it , but wrapped 1/2 a red onion in it , can't get the satin out.